Suedthueringen V 1.9 [SP]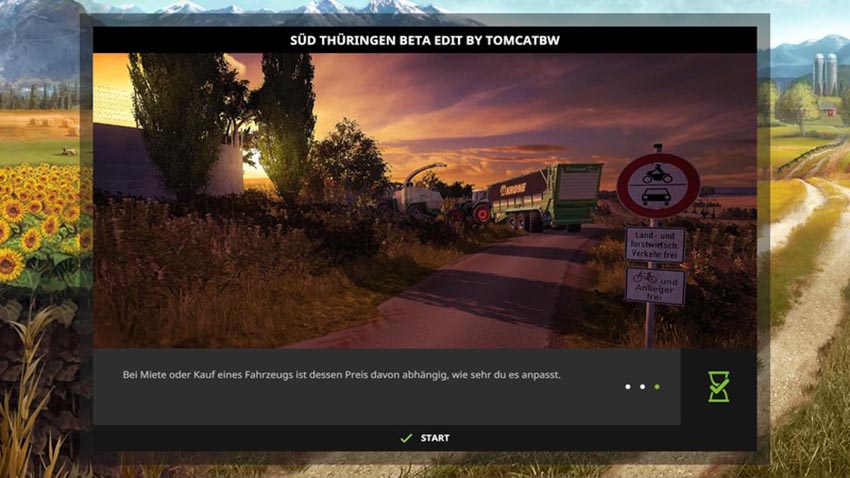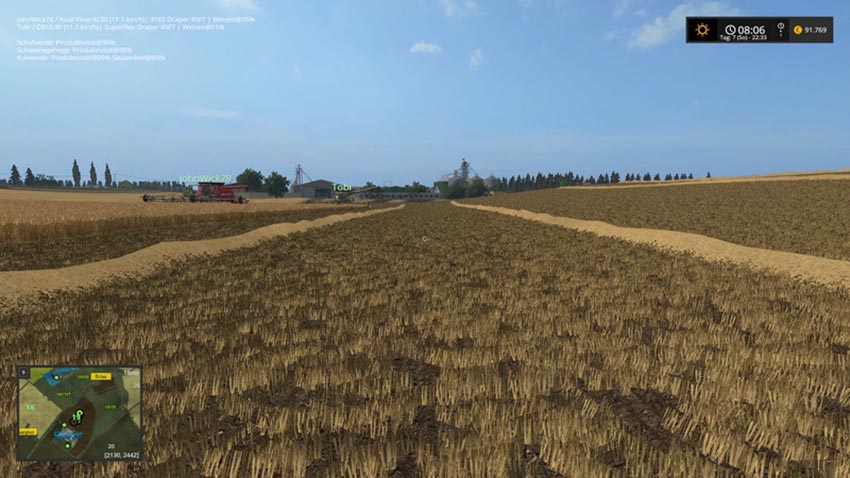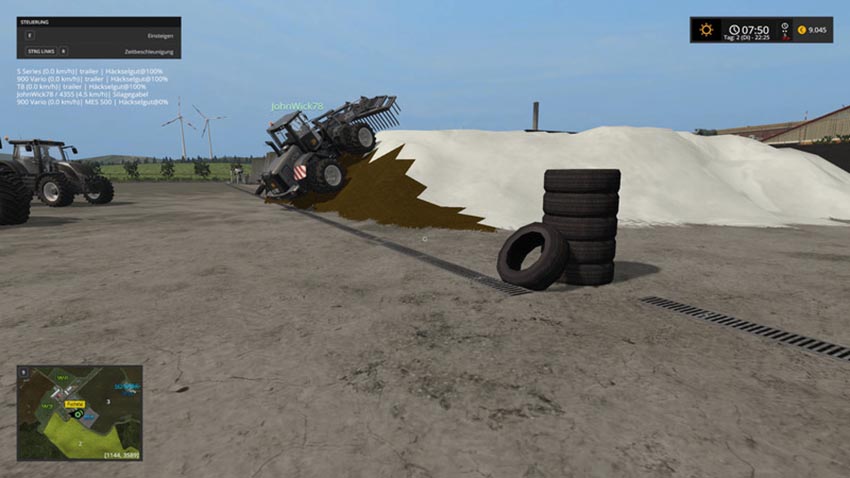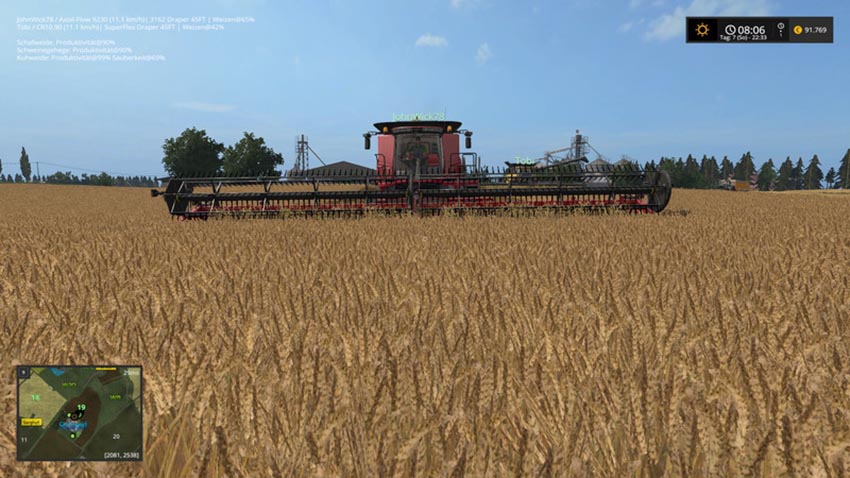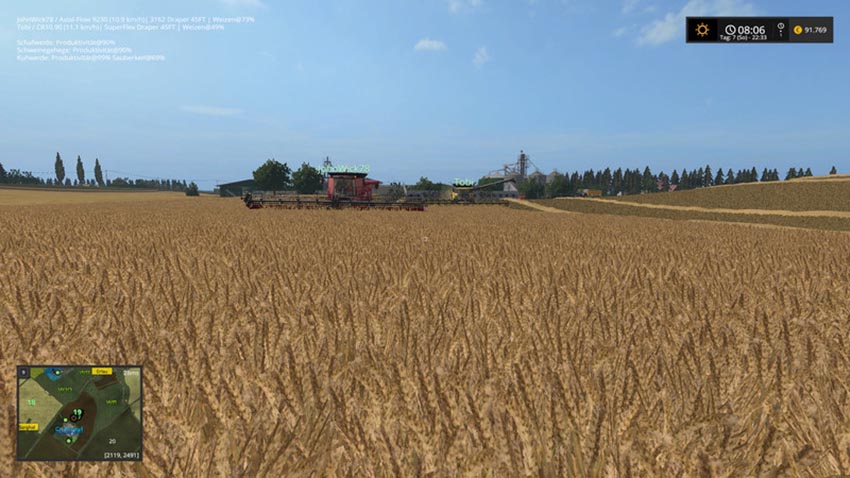 Here I present now my version of Südthüringen Map available. Thanks to LSFarmer for release.
The first version that will be an early beta version I publish here.
In the version is missing some productions and the design of the card is not yet complete.
So if you can not be bothered to a not 100% finished map, the map should not load.
Required Mods:
or
UAL_Fliegl DPW 180 boards pallets
or
Palettengabel with AL
for Chopped Straw -> Mod is
When consumption and for Edeka milk can be sold from the soymilk production.
A detailed description of the map comes with entgültigem release and all built productions.
To do list:
– Greenhouses get another site
– Fixed fillPlane compost
– Install Multifrucht
– Insert compost outlets
– Installing new cowshed
– Convert pig stables
– Renew Sheepfold
– Install dairy
– Install Brewery
– Install visiting points
I have the map so far only in the SP can test here the Map is running correctly.
Credits:
– Idee / Konzept: LSFarmer
– Fabrikscript –> marhu, kevink98
– ChoppedStraw –> webalizer
– AdditionalMapTypes –> RC-Devil, Pandahma (Bugfixes)
– Bio-Diesel Raffinerie –> auwgl
– Sägewerk (groß) –> slowtide63
– Sägewerk (klein) –> kevink98
– Gewächshäuser –> Stevie, Firez34
– Befüllbare Tanken –> Black Panther Group (Blacky_BPG, Marc85, Thorty)
– Compostmaser 2k17 –> Farmer_Andy
– Sojamilch Fabrik –> slowtide63
– Holzhacker –> Kastor
– Molkerei (folgt) –> LS-Player94
– Digitale Anzeigen –> Nils23, FalPos
– Palettensammler –> Marhu