Ponsse Scorpion King Mod Pack V 1.8 [MP]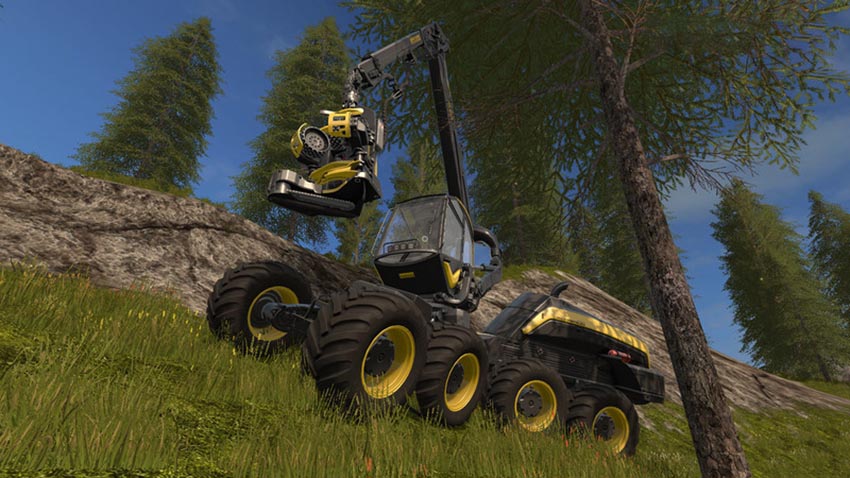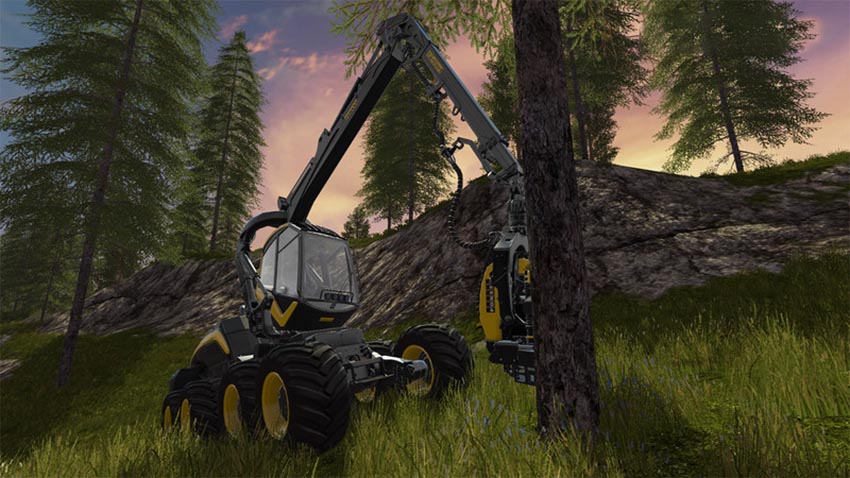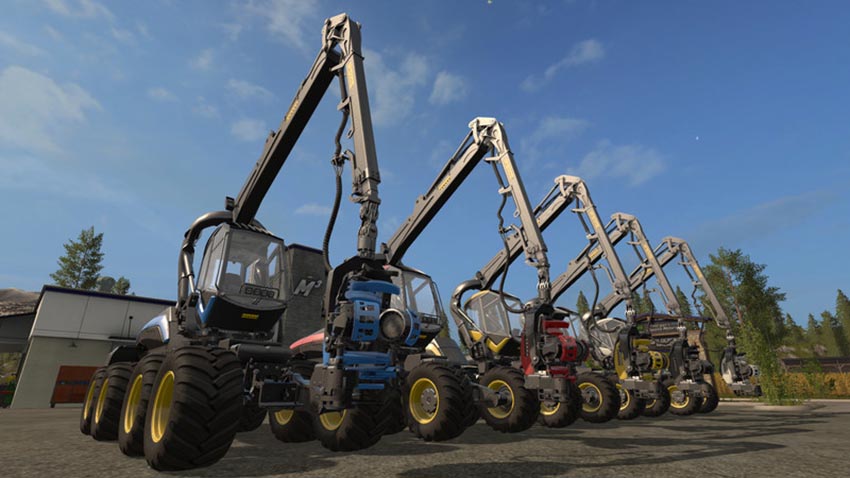 This Mod inverts the second Crane Arm Axis of the Ponsse ScorpionKing. In this way you have the same Crane Controls like the Ponsse Bufallo and other Cranes in the Game. This Mod creates a buyable duplicate of the original ScorpionKing. Nothing is changed, original Model and original Prices etc. Only the Axis is inverted. You can still buy the original Ponsse Scorpion King. This method does not need any changes in the inputBinding.xml or other Files. But you need to buy the inverted Version separately.
Changelog:
Version 1.8
– Fehlerbehebungen (Log sollte nun sauber sein!)
– fehlende Textur hinzugefügt
Version 1.7
– Felgenfarbe kann nun angepasst werden. Auch hier ist die Standardfarbe die erste Auswahl.
– bereits geschnittene Baumstämme können mit dem Aggregat wieder aufgenommen werden. Dazu das aktivierte und geneigte Aggregat über den Baumstamm bewegen und es anschließend deaktivieren (Harvester ausschalten). Die Greifer packen dann den Baumstamm.
ACHTUNG: Der Baumstamm verhält sich teilweise ein wenig komisch im Aggregat. Er lässt sich aber mit ein wenig Geschick und schwenken/drehen gewünscht platzieren. Kleiner Nachteil dadurch ist, dass sich die Greifer nicht mehr komplett beim deaktivieren des Aggregats zusammen klappen. Besser ist es bisher leider nicht lösbar, habe lange an den feinheiten gebastelt, da die Bäume immer und immer wieder durch die Greifer geflutscht sind.
Version 1.5
– Die Farbe kann bei allen Varianten des ScorpionKing nun ausgewählt werden. Die vorausgewählte Farbe ist die Standardfarbe.
HINWEIS: die Mod nutzt nun nicht mehr das original GIANTS 3D-Modell. Es sind aber alle funktionen etc. gleich wie beim original. Es wurde lediglich die Farbauswahl hinzugefügt. Sollten dennoch Fehler auftauchen, bitte eine Nachricht an mich!
Credits:
Giants
Endless Dark