Mercedes Actros Pack V 1.0 [MP]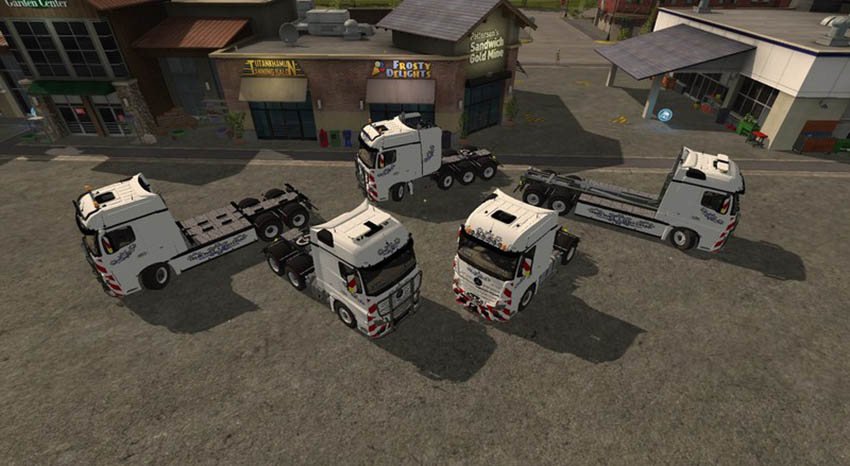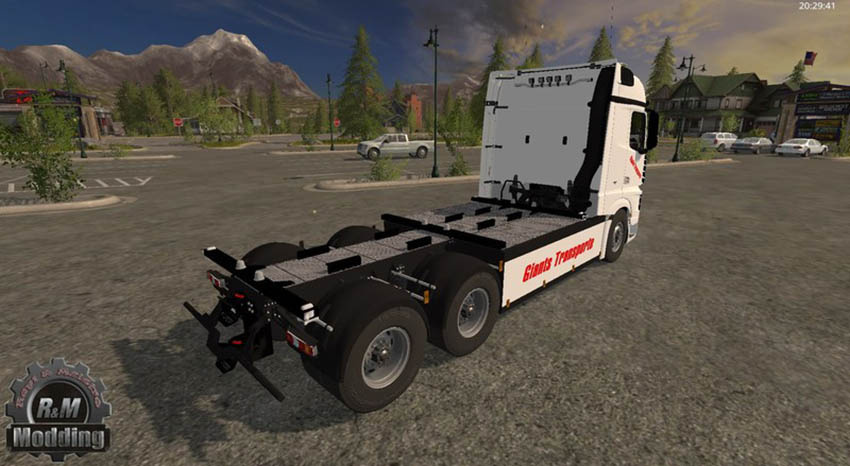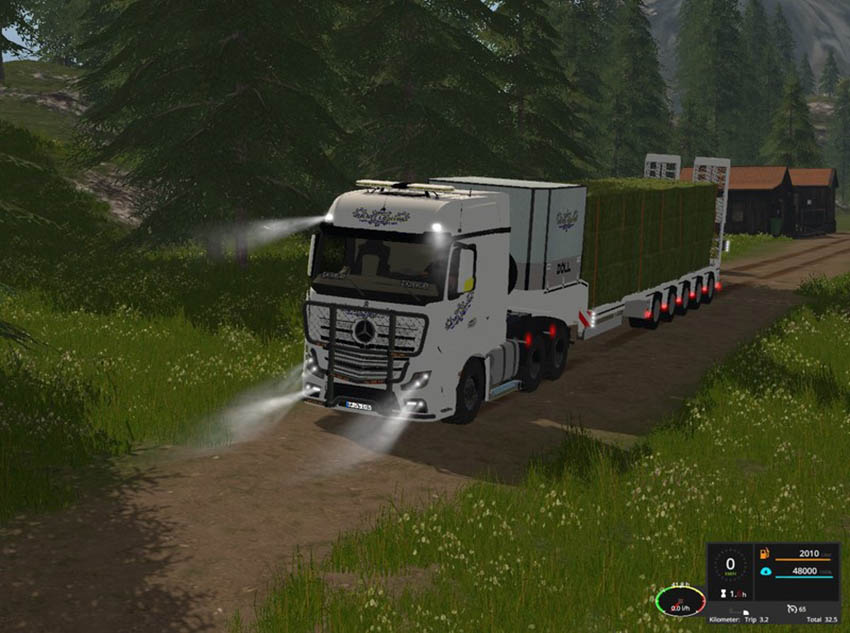 Here I offer you my assembled Mercedes Actros MP4 Pack.
First of all, a thank you to An Scoopy (Gohstrider) who has made me from Ets (cabin) as well as A thank you to Heiko and Sven who also built me ??objects and helped in setting up and assembling.
So to Mod:
In the pack are 5 different trucks Drin
2 axles
3 axles
4 axles SLT
HKL version
setting frame
The trucks are 80% tested on the original map and thus log error free as well as onn Dedi
I can not guarantee for an error free log if other mods are in the folder.
To use all the functions of the mod you need the Light addon
The Logos can be changed by yourself in the texture folder under Logo1.dds.
Credits:
Modell: ETS, Scoopy, meistro
Textur: ETS, Scoopy, meistro
Idee / Konzept: Jan, Sven, Meckey
Tester: Viele Danke Jungs