IT Runner Pack DH v 3.0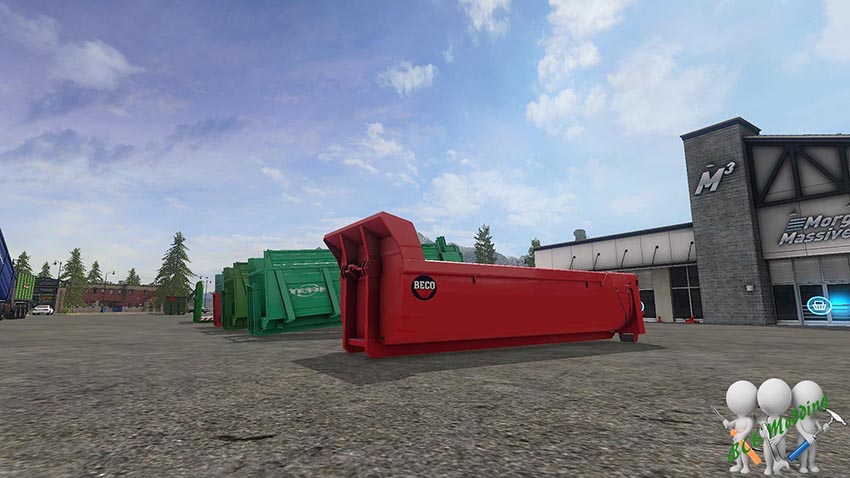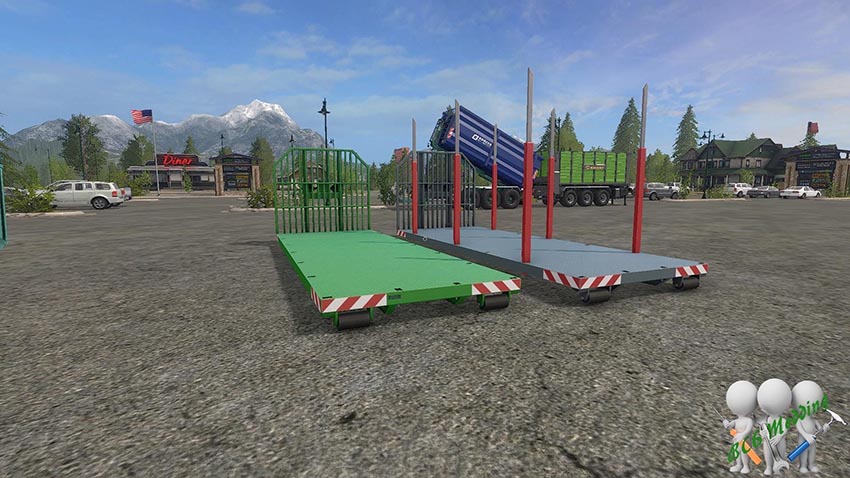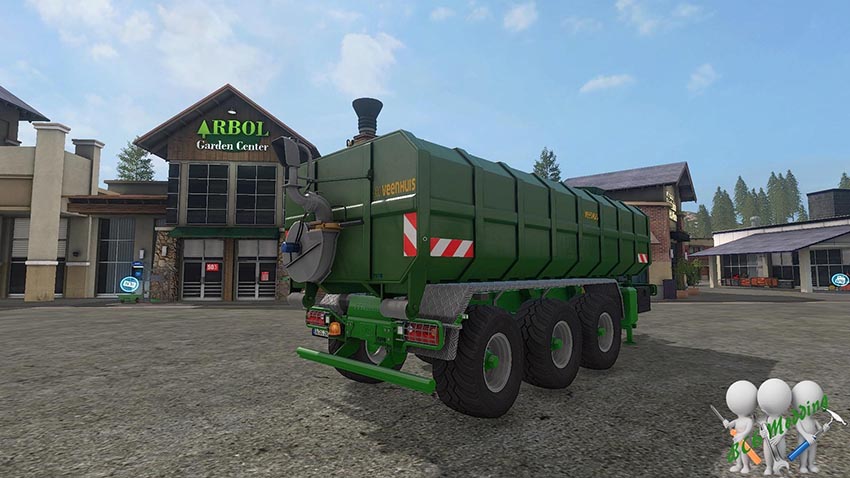 New version of the already known mod
Have a revised IT Runner Pack for you here.
Included are:
1) IT Runner 26.33 HD (Tridem)
2 IT Runner 26.33 HD MCA (Tridem) [Arm can be partially lifted and lowered by mouse / When using the bale platform, the normal version is recommended, as the mouse-controlled arm interferes with the UAL script.]
-> Both trailers have configurable brands (IT Runner, Krampe, Wiese Fahrzeugbau, STRONGA, Metaltech, Fliegl, BIGAB, Kröger (blue or white logos), Fortuna, Oehler and Goegl with selectable hydraulic units from Palfinger Palift, Hiab, Meiller, Hyva or H-lift)
3) Container for manure spreading in the variants Farmtech, Tebbe and Bergmann
4) Apply containers to manure with different brand configurations
5) Container for tree trunk transport (with autoload)
6) Container for bale and pallet transport with UAL script (supports Krone Ultima bales, HD bales and wooden pallets)
Bales stackable via UAL, different configurations for the container (only platform, with UAL, with straps or with UAL and straps)
7) Halfpipe containers with different brand configurations
8) Grain containers with different brand configurations
9) Häckselcontainer in the variants Bergmann, Briri, Claas, Hawe, Joskin, Krone, Krone Special, Mengele, Strautmann and Tebbe
10) Peecon Overload Container (Release of FSM)
Except for the chaff container, a color choice is installed everywhere, with specially defined colors
The trailer also has a wheel configuration (Twin Radial in 560 and 600 width, T404 in 600 and 710 width, each in 22.5 inches or 26.5 inches, Nokian tires).
In addition, DynamicHoses are installed (6 hydraulic connections, 2 air connections and a power connection), animated dirt catcher (purchasable) and a lighted license plate.
Since the manure and chaff containers cover the rear of the trailer, they have the tag of the trailer, without lighting.
Since it is technically not possible for me otherwise what, the manure and Häckselcontainer are individually available in their variants.
The manure containers can also be loaded with conveyor belts.
With the chaff containers you still have the choice between grid or disc front.
The manure and bulk containers have a design configuration for different brands or companies.
Selectable would be:
– Halfpipe: Ohne Marke, Gergen, Hüffermann, Fliegl, Decker, Ellermann, BECO, JK Agricultural Service, Bohmann Entsorgung, Agravis, Brantner, Bredehöft, Farmtech, Fortuna,
Kröger (red, blue, white or green logos), Kröger Terraliner, Raiffeisen, Raiffeisen Agrarian, Bröring, For Farmers, grain AG, Gelamin, Hastreiter,
Nienaber, Prohad, Krampe, Machine County Lower County (MG NG), Pro AGRO, Veit, Oehler and Weber
– Grain Containers: Ohne Marke, Gergen, Hüffermann, Fliegl, Tebbe, Decker, Ellermann, Bohmann Entsorgung, Agravis, Brantner, Farmtech, Fortuna,
Kröger (red, blue, white or green logos), Raiffeisen, Raiffeisen Agrar, Bröring, For Farmers, Getreide AG, Gelamin, Hastreiter,
Nienaber, Prohad, KWS, SaatenUnion, Syngenta Seeds, Krampe, Maschinengemeinschaft Niedergrafschaft (MG NG), Rothkötter Compound Feed, AB Texel, Veit, Oehler and Weber
– Slurry containers: Without brand, Bauer, Eckart, Fliegl, Joskin, Kaweco, Kotte, Oehler, Veenhuis, Zunhammer, Briri, Farmtech, machine community Niedergrafschaft (MG NG), Pro AGRO, Veit
Partly completely newly created store pictures.
Various adjustments in the xml's
Further information:
Purchase price: varies by device
Maintenance: varies by device
Volume: varies by device
Latest patch needed
Credits:
Giants Software GMBH
Bonecrusher6