T7 LWB Tier4B V 1.1 [MP]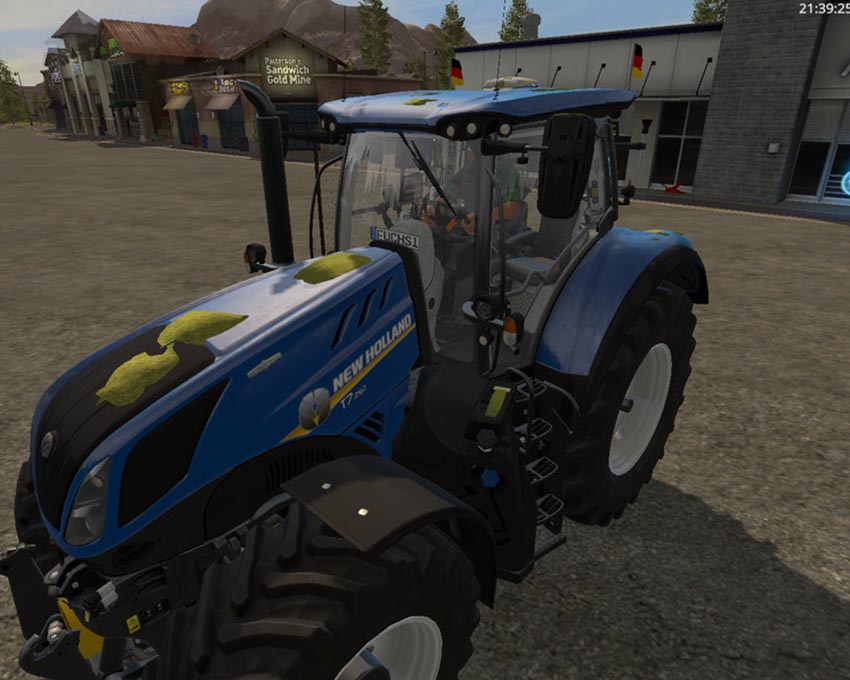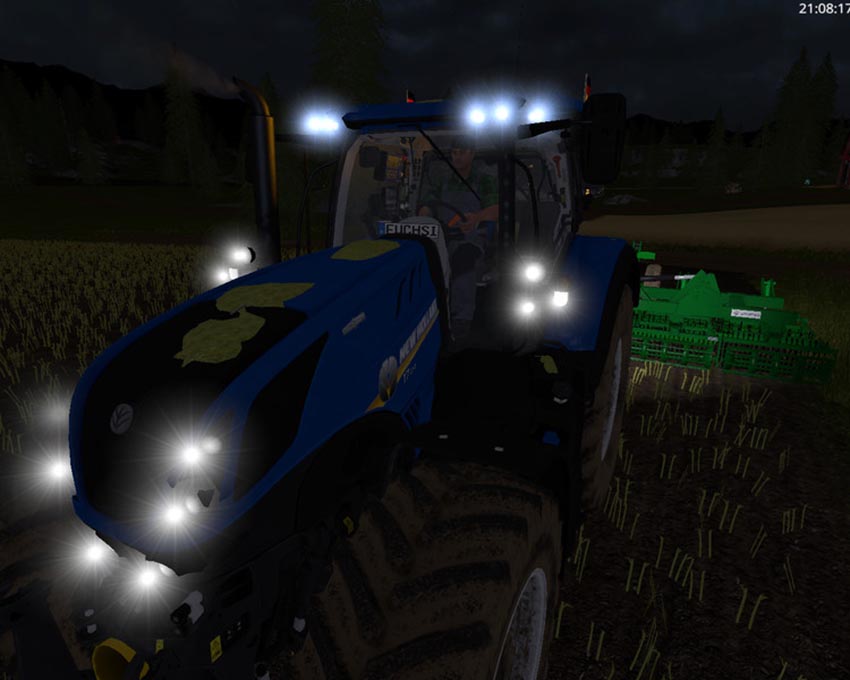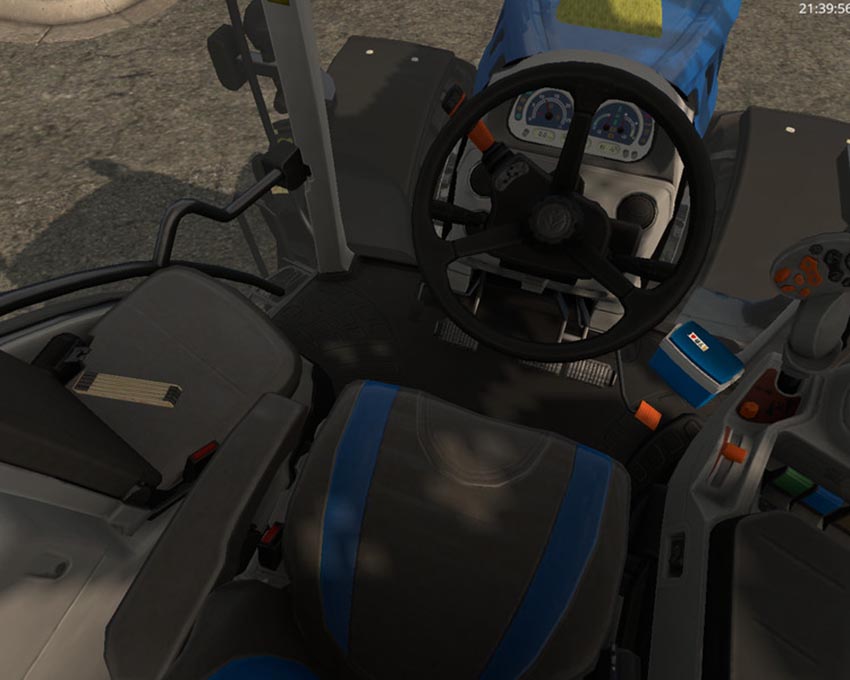 The model is easy to recognize that same as original by Giants. Also the texture was not changed. But what have we changed at all?
A whole lot!
So were created tugs in a range of 180-260PS!
The shop as well as the inscriptions of the model were of course changed and adapted. To further improve the Mod, we have added and dismantled parts and also installed ICs. Also with Maya for the tractor new objects have emerged, which you can now test! Thus we come to the
Characteristics:
-Standard wheel selection (normal, wheel weight, wide tire) + Care ripening
The models are, as already said, from 180 to 260HP. These are divided into:
-T7.230 Classic (180HP), T7.230 SideWinderII (+ 20HP)
-T7.245 Classic (200HP), T7.245 SideWinderII (+ 20HP)
-T7.260 Classic (220HP), T7.260 SideWinderII (+ 20HP)
-T7.270 Classic (240HP), T7.270 SideWinderII (+ 20HP)
– As already announced on Istagram (https://www.instagram.com/ostblechmodding_offical/?hl=en) one can with all models a Maisplane by IC attachments and dismantling
-Individual via IC The individual terminals can be attached and dismantled
– From the outside to the tractor on / offable flags are on the roof on the right and left. Also easy to mount / dismantle are the newly designed "stone protection nets" which can be mounted at the rear of the window and right on the door (see pictures)!
As known by the Heavy Dutys, the number plates change depending on the model.
-Evenfold are installed not only number plates but also a name plate which lies in front of the steering console. For this I have created a description with which you can configure your personal name tag
-In addition, a few small things are installed in the tractor (Zollstock, coolbox, coladose, radio with transmitters on the roof, mobile phone)
-In each model, LED work lights have been installed (see pictures)
!General information!
-The mod is delivered in a modpack containing:
-T7 LWB Tier4B without RealLight
-T7 LWB Tier4B RealLight
-description for changing name-tag (English, German)
-The use of the IC reacts mostly a bit flawed, so if it does not work simply once again draufdrücken, the FUNKTIONIERT!
-The LOG contains 2 warnings, but these are NOT RELEVANT and can be safely neglected!
PS: that is because the LS likes to have the entries for each language, but that is schwachsinn;)!
-The triggers for building / removing the things from the outside should you find, otherwise simply times F5 press, then the ienem even indicated!
Credits:
Modell: Fuchsi/Giants
Textur: Fuchsi/Giants
Script: Fuchsi/Giants
Idee / Konzept: Fuchsi/Giants
Tester: Schlepperfahrer718/SvenOBM/Fuchsi