T-130 bulldozer V 1.0 [MP]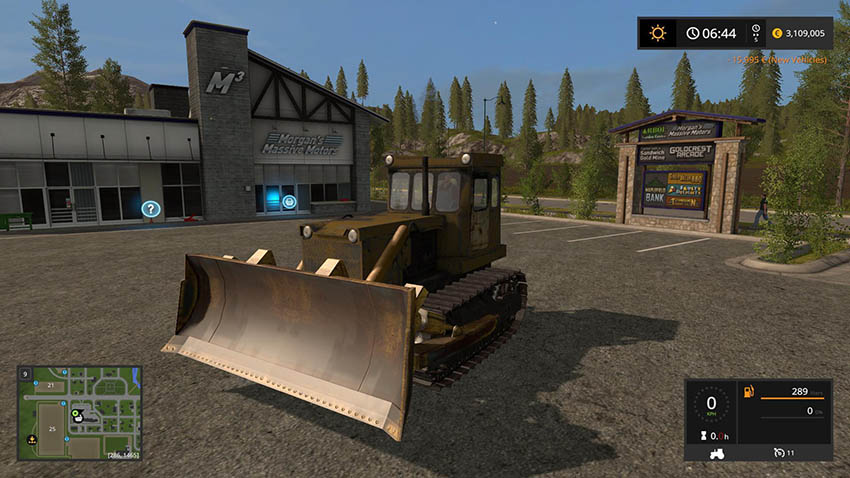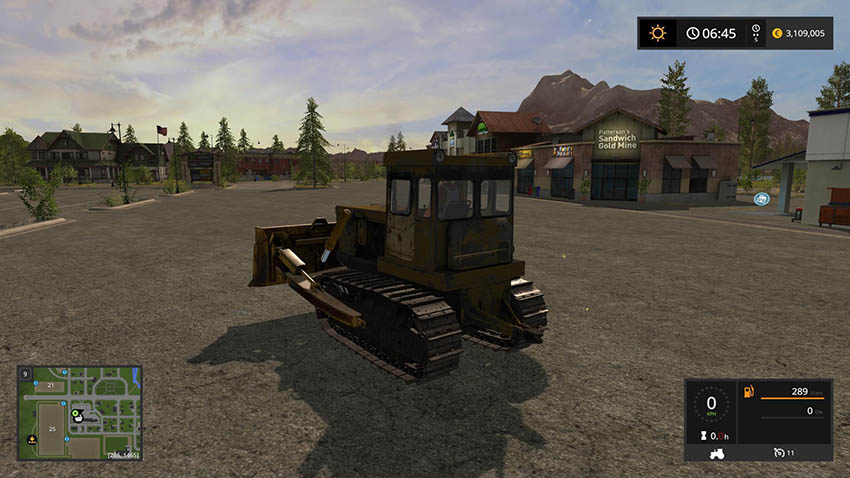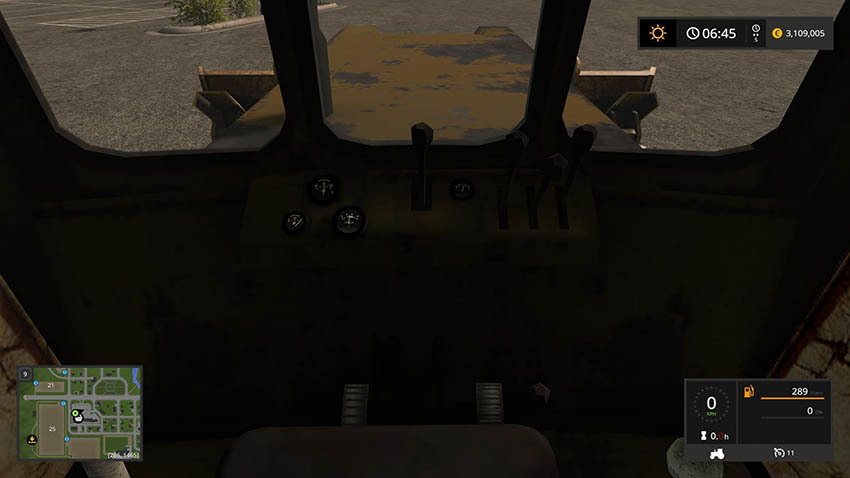 Power – 160 Max. Speed – 10. Price – 15995 (day 5).
Bulldozer on silos, ramming.
Inserted glass, devices in the cockpit. Lights.
The script on the other tracks, adapted it for the 17th version of the game. Now, the caterpillar turns fulfill correctly. But jamb with transporting it to trawl remained – while driving a tractor standing on the trawl and caterpillars spin.
It works with the mod on the mud from the developers.
Credits:
Myjaki, dim-dim