MTZ 3522 CAT VERSION V1.0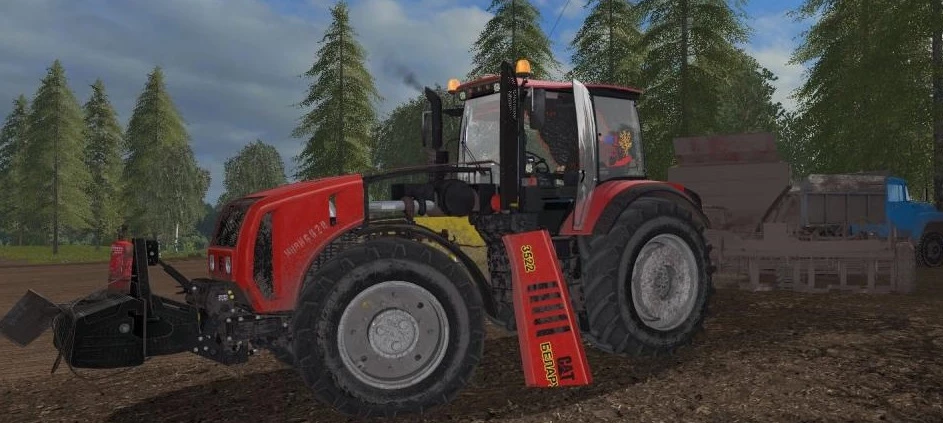 MTZ 3522 Cat. I altered the tractor to suit my taste, as I like it. List of changes:
– Standard Trelleborg wheels replaced with Belshina;
– Changed the headlights of the working lighting;
– Added an air intake;
– Redesigned the whole world;
– Partially changed the texture;
– Changed speculators (dirt), adjusted shine;
– Replaced the radiator grill with an opaque texture with a transparent mesh;
– Added mouse linkage adjustment;
– New indication icons on the dashboard.
By fashion:
– Dynamic exhaust;
– Seat cushioning;
– Dynamic hoses;
– Interactive control (IC): doors, windows, hatch open, side panels are removed / removed, a tablet is placed;
– Deformation of rubber;
– Power: 355 hp;
– Speed: ​​50/15;
– Cost: 75,000;
– Good physics.
Design:
– Wheels standard / with additional loaders (wheel balancing);
– Standard / decor (curtains, shelf, telephone, radio, speakers and other rubbish);
– Trimble standard / navigation (steering wheel changes, tablet is placed);
The tractor comes with a counterweight, also with a choice of design. Log is clear, no errors.
Credits:
Винокуров Никита