Forgotten Plants – Sunflowers V 1.1 [SP]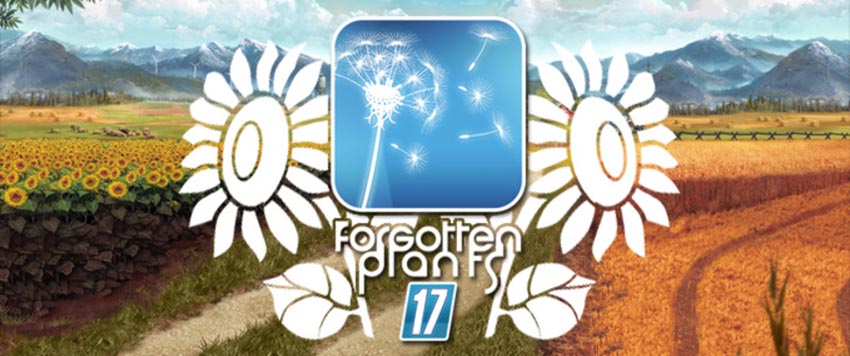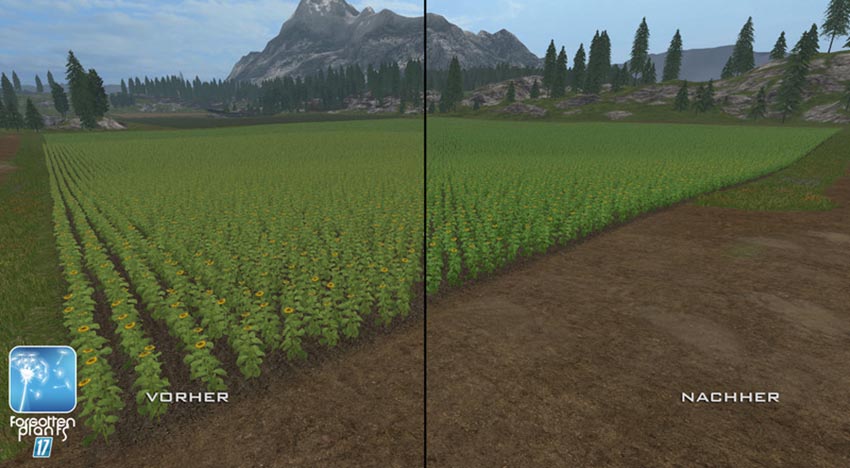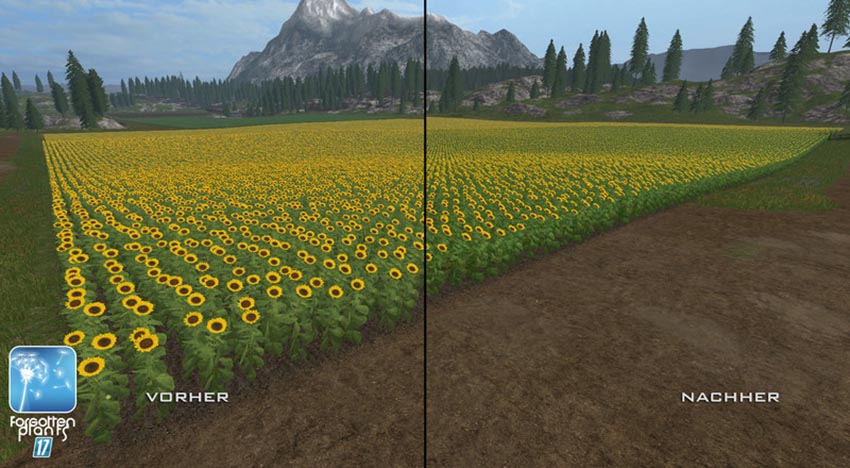 Sodele, the sunflowers are there.
Unfortunately I can not currently offer fillplane's. Since when you change them the memory states are deleted.
Revised fillplanes come out in an extra pack for modders (or know what they are doing).
Working time: approx. 5 hours
The path to the textures is specified in the RaR file, simply overwrite the existing textures
IMPORTANT: Security shots, from the original textures make!
Facts:
Changelog 13.11.2016 v1.0
– Textures adjusted for phase 1 and 3 (color and contrast) since Giants has done almost good work;)
– New Textures for Phase 4 and 5
– Distance textures are color-adjusted
I hope the textures give you a better game feeling and thus also more fun at the game
All textures are compressed for better performance.
Credits:
Originale: GIANTS Software GmbH
Textur: Eribus
Idee / Konzept: Eribus