Vehicle Sort V 0.6 [MP]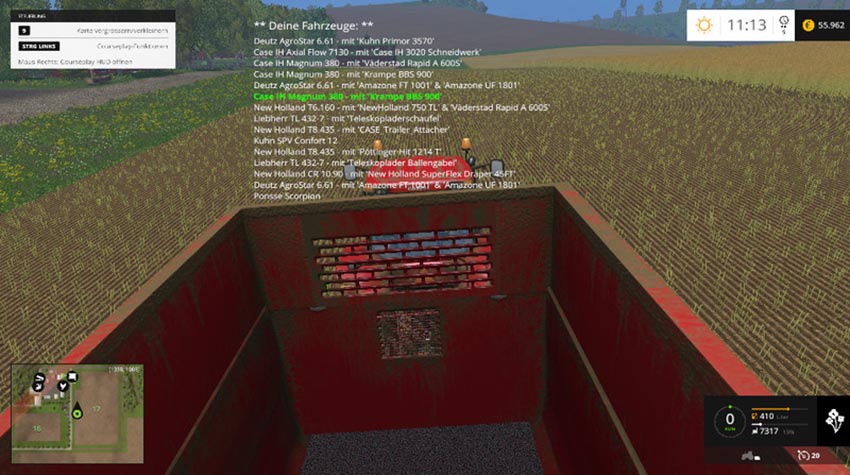 Right in advance: Unfortunately I don't have spare time for modding or FS anymore. Don't expect this mod to be updated. If you don't like that, don't use this mod!
This mod allows you to change the order of your vehicles when tabbing through them. Also you can park your vehicles, so you don't tab into them anymore or you can quickly access them by the vehicle list.
Changelog:
Version 0.6
Durch Patch 1.3 entstandener Bug mit Namensanzeige in Fahrzeugliste behoben
Füllstandsanzeige zugefügt
Optionsmenü erweitert
Update V0.5.1:
Quick-Access-Bug fixed – seems to make problems in mp though
Reactivaetd parking
Naming for trains and train cranes implemented
Small config-menu implemented (NumPad-Minus)
How to use:
Use Numpad or mouse – can be customized in FS-Options
Key 0 / Middle Mouse opens List of Vehicles in order you tab through them
Key 2&8 / Mousewheel moves selection in List (green)
Key 5 / Left Mouse toggles shifting mod (selection turns red)
Key Enter / Right Mouse jumps directly to selected vehicle
Key Minus opens config menu
The active vehicle is written in bold in the list.
Credits:
Dschonny