Farming Simulator 17 – New Environment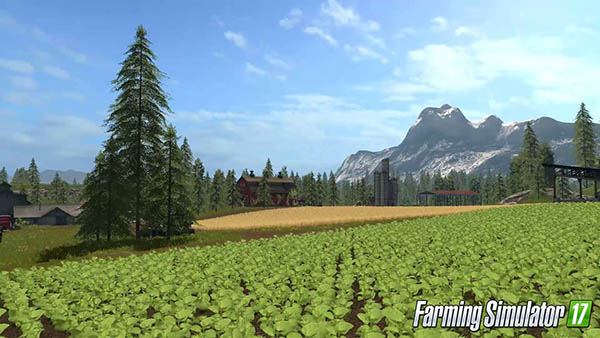 Hey there farmers!
We got more news about upcoming Farming Simulator 2017. Today we will present a new map – Goldcrest Valley. The map is North American style map with lush landscapes, beautiful forests, and huge fields ready for farming!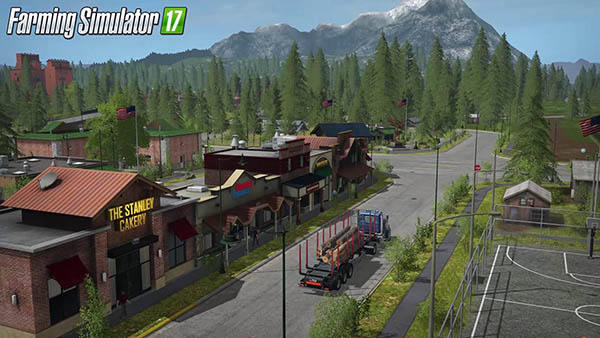 One of the first things that is noticed about this new map is the flora and the landscape. We can see that there is a great mountainside that surrounds the humble valley and on top of that we got grand lakes as well. Big fields with some over 10 acres large.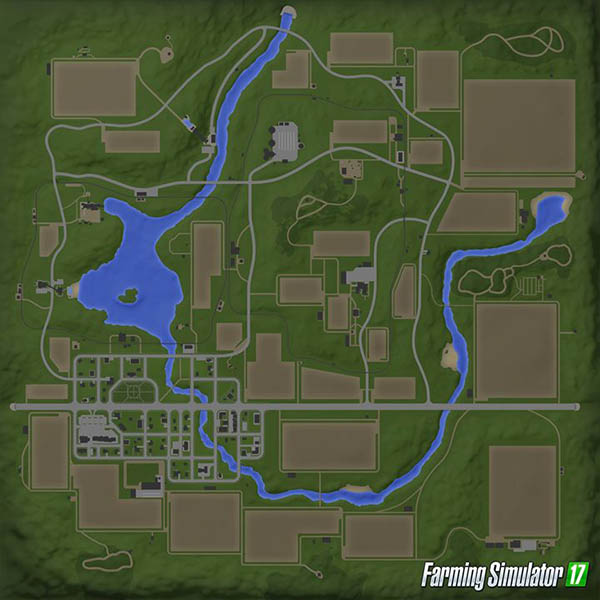 The map will also feature some local businesses, farmers and people that will need your help. In town Maplefield you will be able to communicate with these businesses. Furthermore, you will have oppurtunity to sell your wool to the Golden Yarn Spinnery or trade your grain at the Denton Bakery.
Several of the local businesses, farmers, and residents, will be looking for your help! You will be able to interact with some of the small businesses around the town of Maplefield. You can sell your harvested wool to the Golden Yarn Spinnery, for instance, or trade in your grain to the Denton Bakery.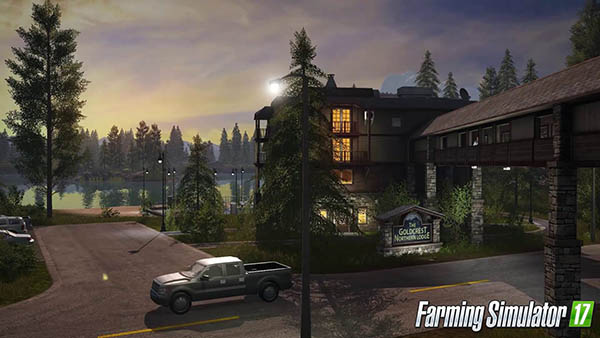 Furthermore, this nice countryside has a popular holiday destination – Goldcrest Valley. If you want to relax visit Goldcrest Northern Lodge close to the lake, swim at the pool or go hiking to the forest or mountains. And there is more what you can do. If you want to try some sports, play basketball in the park. And even that is not all. Try to find hidden gold nuggets in the Goldcrest Valle and other collectabel items.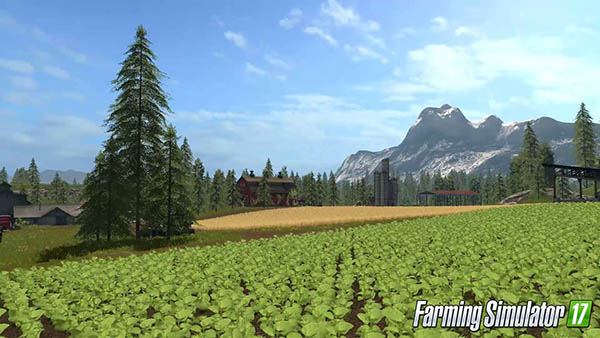 Goldcrest Valley brings the most features in this game from all yet released maps.
Next week we will bring news about new mechanics, so stay tuned!
Farming Simulator 17 comes out October 25, 2016, for PlayStation 4, Xbox One, and PC.