Farming Simulator 17 – New Crops
Hey once more. Last time we presented news related with new environment on Farming Simulator 17 and this time we will introduce with new crops so stay tuned.
For the new players the basic of the game is to grow crops, plants and by delivering the harvest to an unloading station you get money. The princes from one grain to another always changes and stations don't always accept the same crops and also offer different prices.
The newest edition of Farming Simulator 17 will introduce new crops and trees for harvesting. So lets see what new addition we get.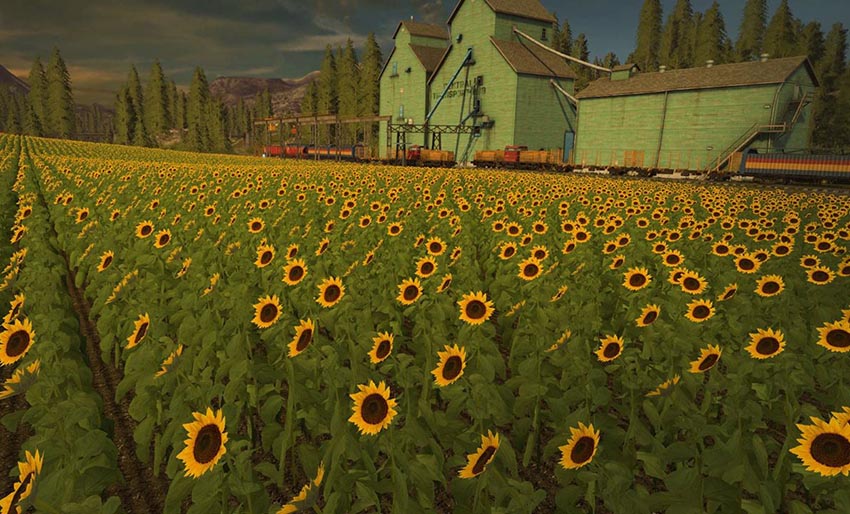 Sunflowers
Make your farm all yellow and bright with sunflower crops. The already iconic plant has it's debut on Farming Simulator 17, plus will offer more options for all players to earn more money in the fields.
The heads of sunflowers will follow sun's movements in the sky. To harvest these crops you will need to use all new and unique header.
Soybeans
Furthermore, soybeans are also added to Farming Simulator 17. These classic American crops are produced in more than 31 state in America.
Poplars
poplars will be a crop that is between forestry and crops. To harvest these crops you will need to use either forage harvester or special header linked with a trailer, in order to obtain a plethora of woodchips.
The woodchips can be converted into energy if you will transport them to the McLean Biogas biomass heating plant in Goldcrest Valley.
Oilseed Radishes
Lastly, a special crop Oilseed is also introduced that you don't harvest at it's end cycle. Instead, you dig it in. When the plants are visible with a help of cultivator make utilize as a green manure crop. This is an alternate way option for fertilizing fields and by doing so you will increase the next yield by 30%!
Farming Simulator 17 comes out October 25, 2016, for PlayStation 4, Xbox One, and PC.