Farming Simulator 17 Brands

Hello all our community member!
Farming Simulator 17 is getting day by day closer to it's release day and we bring another news chapter and this time its about the brands. In this article we will talk about few new brands that will be introduced in this years game.
Firstly, the biggest addition in Farming Simulator 17 will be AGCO brand with all the sub brands as you can see in the list below:
Fendt – Including the 900 Vario Series
Massey Ferguson – Including the 8700 Series
Valtra – Including the T Series
Challenger – Including the MT800E Series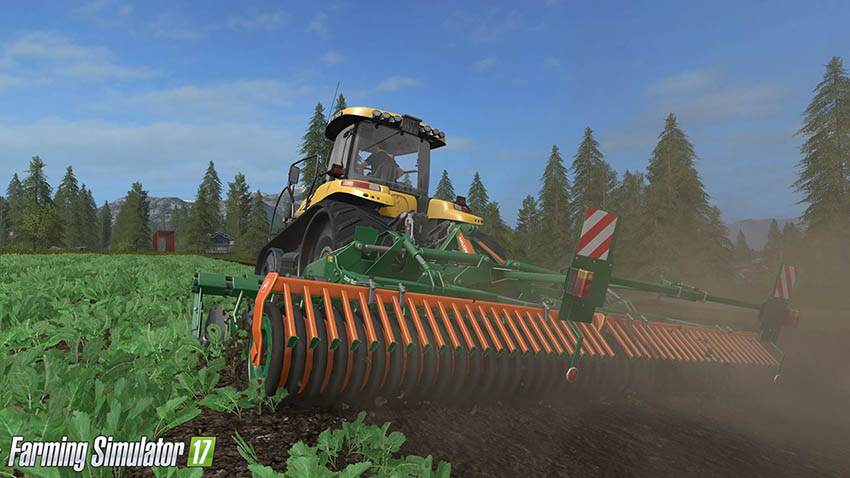 The Best Tools For The Job!
Farming Simulator 17 brings a lot of attention to taking care of your fields if you want to have better yield in the next harvest it has to be plowed at least once in every three harvest that it could remain fertile. In your disposal to do this Farming Simulator 17 brings new plows and one of them is Salford 8312.
Also, you if you decide to use the Vaderstad Rapid A 600 S to plant Oilseed Radishes on an already-plowed field. When the radishes have grown one of the cultivators that can be used is the Amazone Catros 6002-2, by using this cultivator you will increase the yield for all other crops that you plant in that field.
There are also one more way to improve the harvest by using another new addition tool: Weeders. By keeping the field clean it will affect in a better yield as well.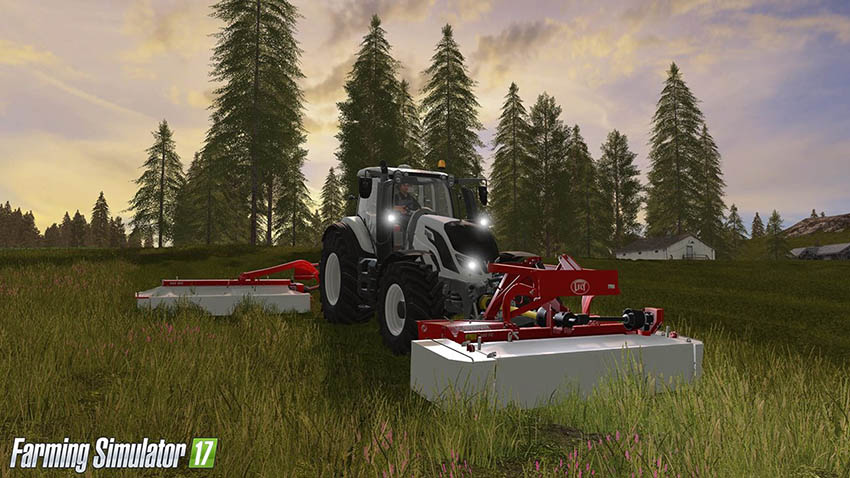 Lastly, animals are also in need to take care and for that there are plenty of tools to do that in Farming Simulator 17:
You can feed your cows with hay. This can be harvested using the newly-added Lely tools: The mowers Splendimo 320 FC & Splendimo 900 MC, the tedder Lotus 1250 Profi, the windrower Hibiscus 1515 CD Profi and the loading wagon Tigo XR 75 D!
Use the hay to feed your cows, or create TMR with the forage mixer wagons from Siloking, including the SelfLine Compact 1612.
Give your animals water, using the Joskin AquaTrans 7300 S.
Transport your animals for selling with the Michieletto AM19 animal trailer.
In addition, in this article not all brands have been revealed. You can see below all the brands that will feature in the game with some hidden one's that will be introduced in upcoming articles so stay tuned!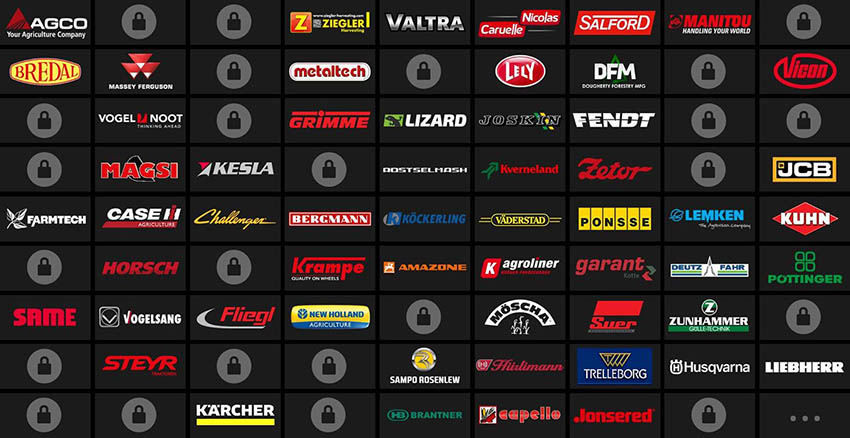 Farming Simulator 17 comes out October 25, 2016, for PlayStation 4, Xbox One, and PC/MAC.