Sampo Rosenlew HR46 Mod Pack v 1.1 [MP]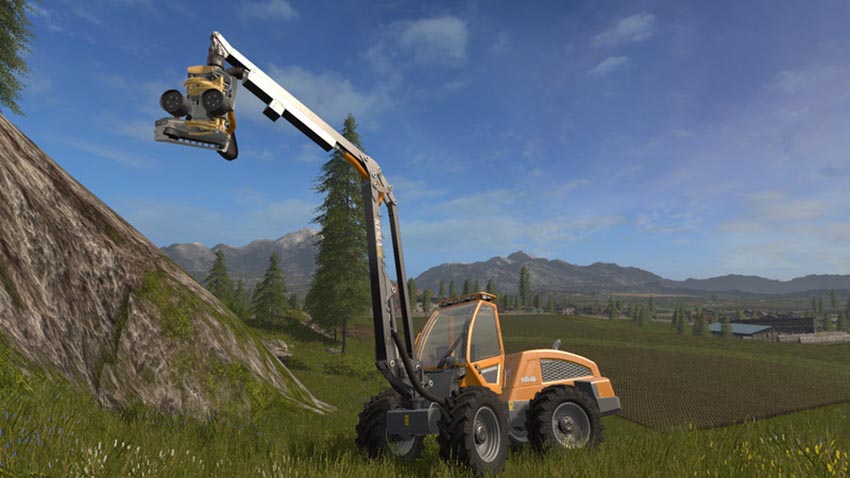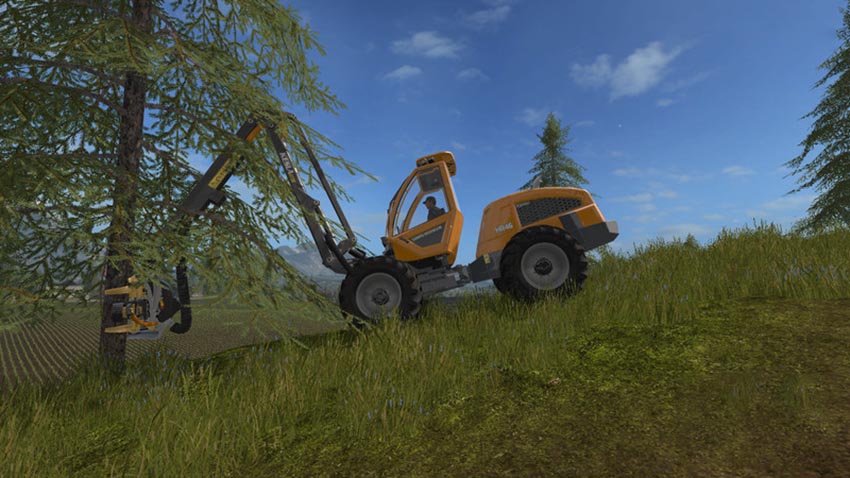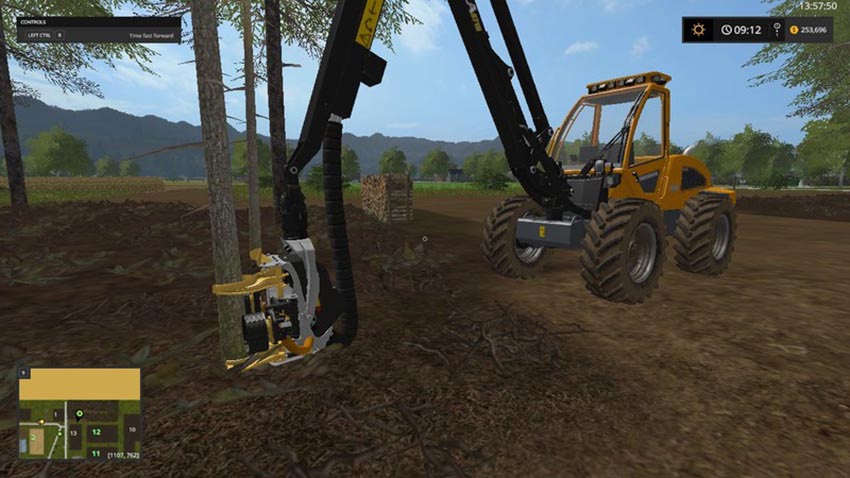 The Cranecontrols now are the same as the Ponsse ScorpionKing. The two Cranearms are not longer bound togheter in the Controls and can be moved separately. There is a normal Version with the fixed Controls and one with an inverted Crane Axis. In both Versions the Cuttinghead is rotateable to pickup dropped Trees again. The maximal Cuttinglength is changed to 10m. All other things are still like the original. Same Price and you can still only cut small Trees with this Harvester.
Unfortunately i must reduce the Rotationlength of the two Cranearms, otherwise there are some Graphicbugs on the Vehicle.
To install the Mod, just put the ZIP into your Game Mod Folder. There is nothing needed to unzip. You can find the modified Vehicle in the Wood-Vehicle Category of the Shop. The original Vehicle remains in the Shop but you must buy your prefered Version of the Vehicle seperately.
Version 1.1
– Farbe des Fahrzeugs wählbar (Standardfarbe ist der erste Auswahl)
– Farbe der Felgen wählbar (Standardfarbe ist der erste Auswahl)
– Fehlerbehebungen (Log sollte nun sauber sein)
– fehlende Texturen hinzugefügt
Credits:
Giants
Endless Dark