John Deere HPX Gator V 1.0 [MP]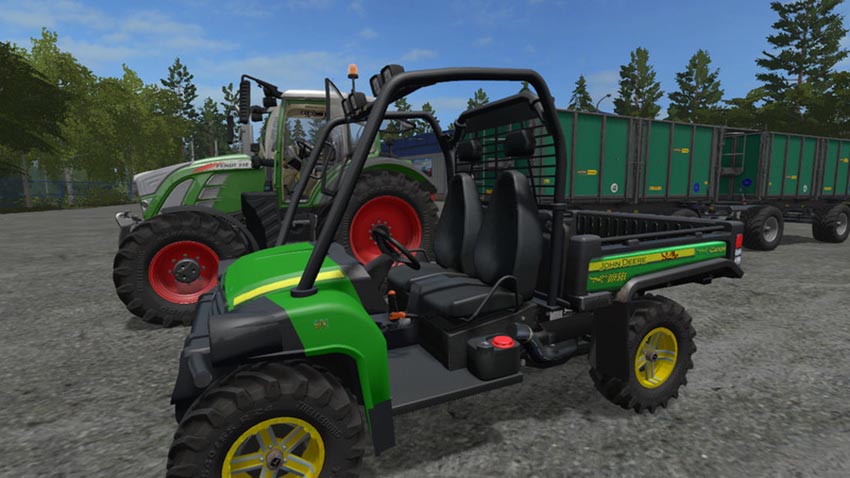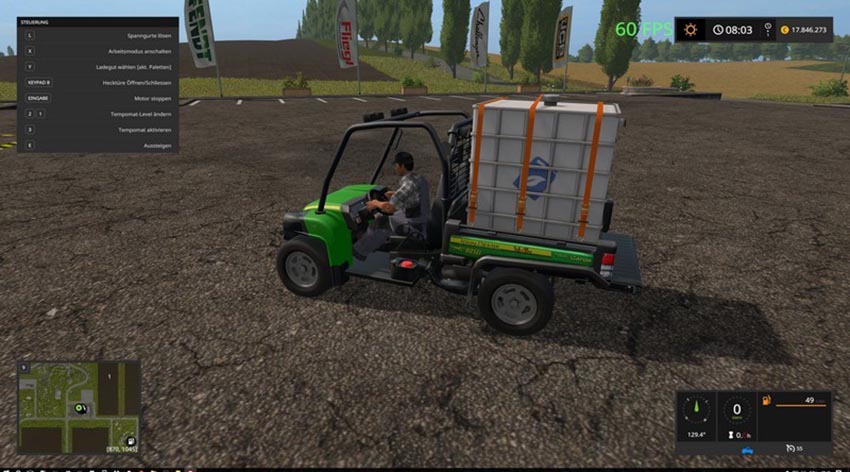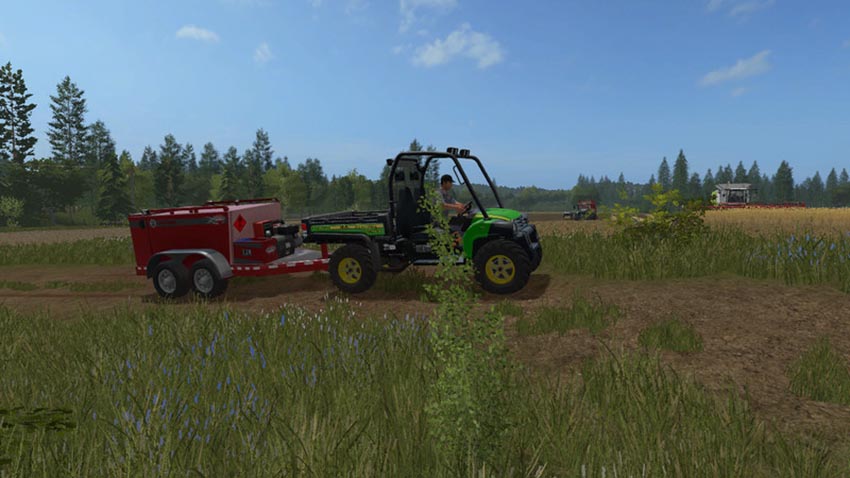 with kind permission of vegueta I've grabbed his Gator times.
Changes made:
UAL V3 gefixed (has not worked)
Tipping away (did not work)
The front cordage removed (in the model surfaces were missing and one could see through)
The Gator is a nice little cart for rumcoating, which can also climb really well.
And now I can also pick up some woolen pallets at the sheep, recharge UAL (very important because I'm lazy by nature) and ride comfortably into the spinning mill.
Who has similar inclinations has certainly fun with the drive.
You can find the car in the category "Cars".
A word about UAL:
Since I do not use HD bales, I changed in the script the query for HD bales in pallets and set the TG so that BigBags can be loaded. The help texts are changed accordingly. You just have to be careful that there are no pallets in the area when you select this option. BigBags fall into the category "Fillable Pallet", thus would be loaded and then rumpelts :).
If you do not like this option, the original UAL script (scripts / UAL_V3.lua) is included. Simply copy to scripts / UAL.lua and you have the original version. The original texts are annotated in the moddesc.xml.
(see also scripts / UAL-Readme.lua)
My log is error free.
Credits:
Modell: vegueta
Textur: vegueta
Script: HoT Team
Idee / Konzept: vegueta
Tester: Alfred