Boats and Trailers pack V 1.0 [SP]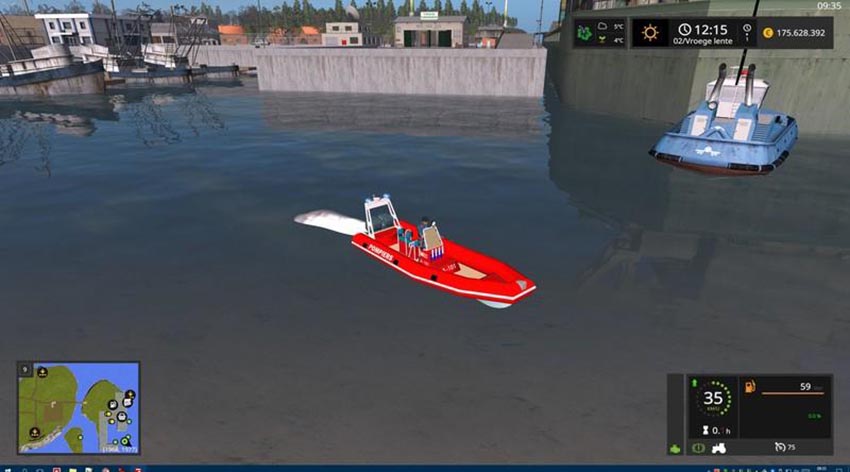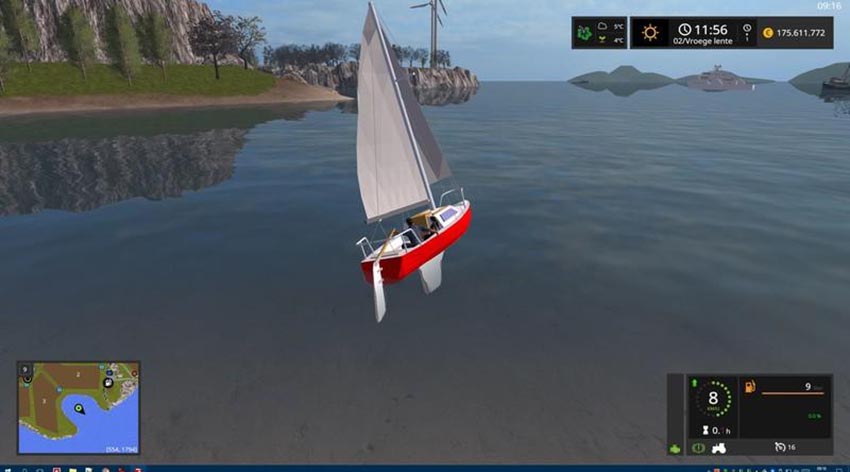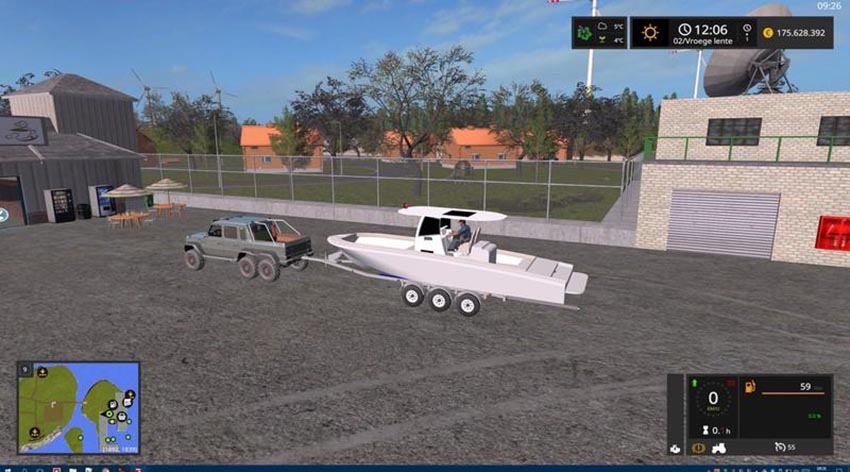 For those farmers that have some spare time and want to relax, here a pack of boats, an amphibious vehicle and a hovercraft.
All models are developed to use on maps with plane below waterPlane or level ground below waterPlane, like Spectacle Island. Read the last section how to make a map useable for these models.
When using keyboard to drive models, please use the "keyboard" versions.
There will be no tilting of the respective boats.
When using joystick or steering wheel use normal versions to have tilting.
Credits go to the developers of the 3D models, I just made them useable for FS17 maps.
Use left+right mouse button + forward and backward(Y-direction) to adjust the draught of the boat/hovercraft/amphibian and to lower them on the boat trailers.
(Sail boat also left and right mouse movement for some tilting)
Boats:
Lights > standard buttons
Search light > front work light button and direction with left mouse button and mouse movement
Yachts have only limited collision items to be able to "drive" to water.
Use Tardis Teleport to get NEAR some water side when you get stuck.
The Hovercraft is hard to use like the real thing.
Trailers:
left mouse button and forward/backward change lenght of Lightbar
X: extend and lower/raise the (invisble) ramp/lightbar to drive the boats on the trailers
Not tested on MP
Credits:
MHD