ZIL 133G40 v 1.0.0.1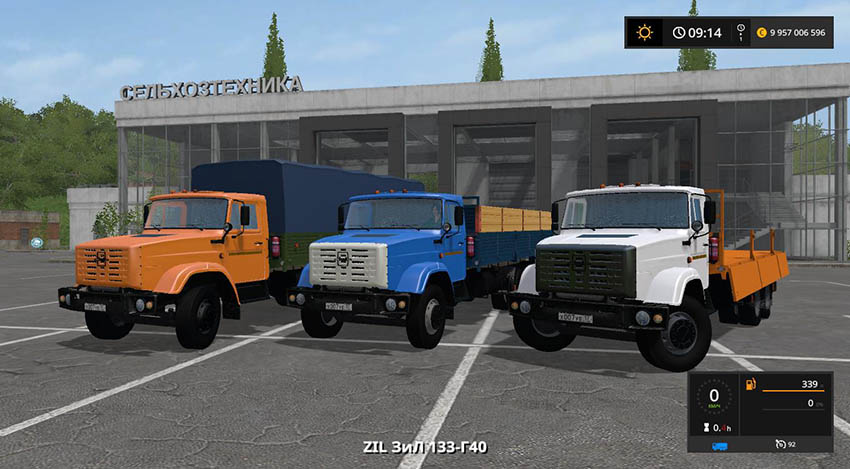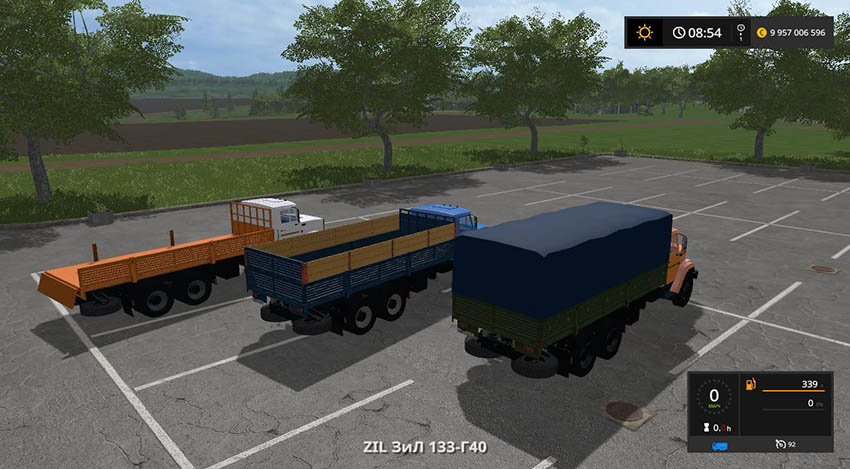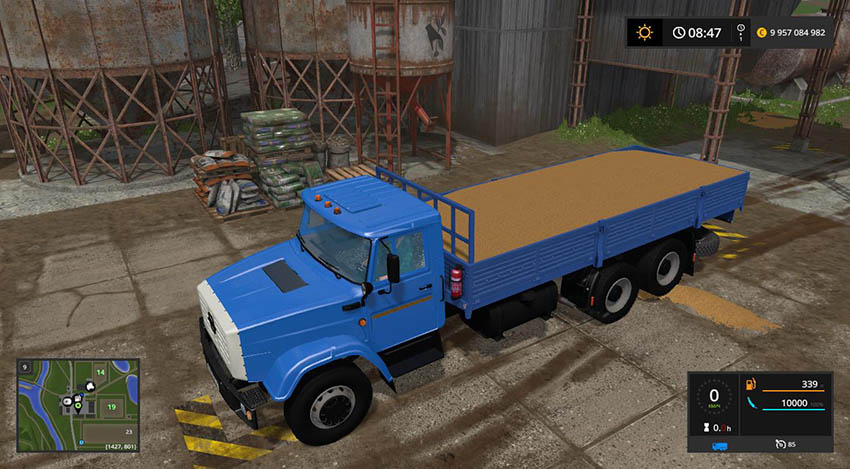 Choosing the color of the cab, body, grille.
3 engine options:
The engine ZIL-645 185л.with.
The engine KAMAZ-740 210l.with.
Engine YAMZ-236NE2 230l.s
Each engine has its own sound.
The mod has 2 type of body (10000l and 20000л).
Open the Board with the mouse.
Mod adapted for mod Gear Box
Spelled out the real gear ratios
for each gear (has 9 gears forward and 1 gear back)
Animation suspension, mud flaps, appliances.
Working mirrors. Light.
The straps secure the cargo.
Tyre pressure.
The log is clean.
Ride, test, find shoals, write.
Mod updated.
In this version:
Removed rear room collision
(earlier because of him the car was hanging after the purchase)
Fixed door errors in XML
KAMAZ wheels supplied
(they somehow suit the truck more)
Replaced engine sounds.
Credits:
Assembly and revision: Orel RuS, Sergey Nikiforov.