C.R.T – Twinstar Duo AR Frame Truck V 1.2 [MP]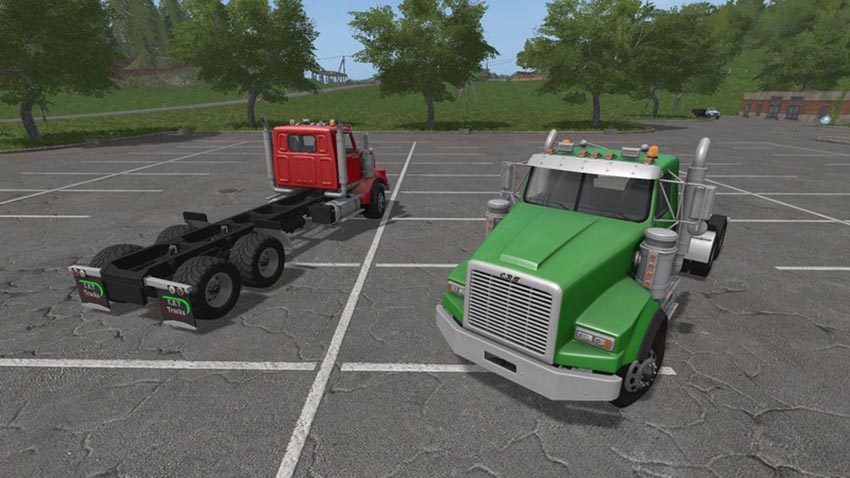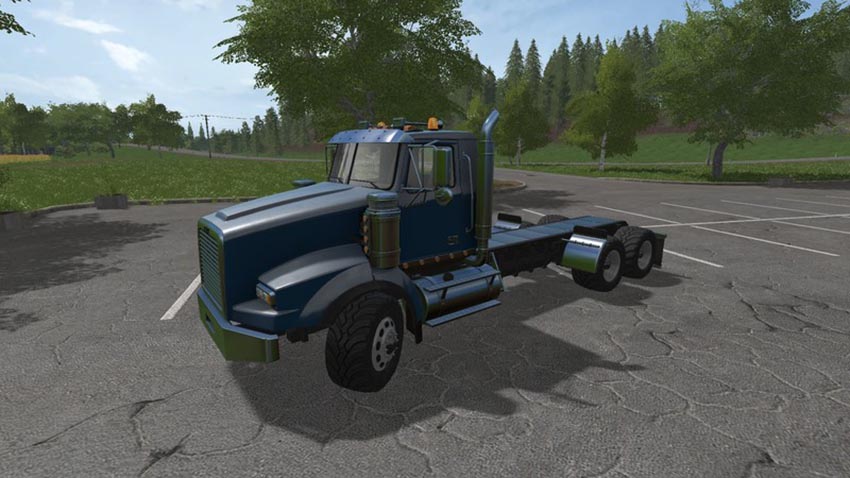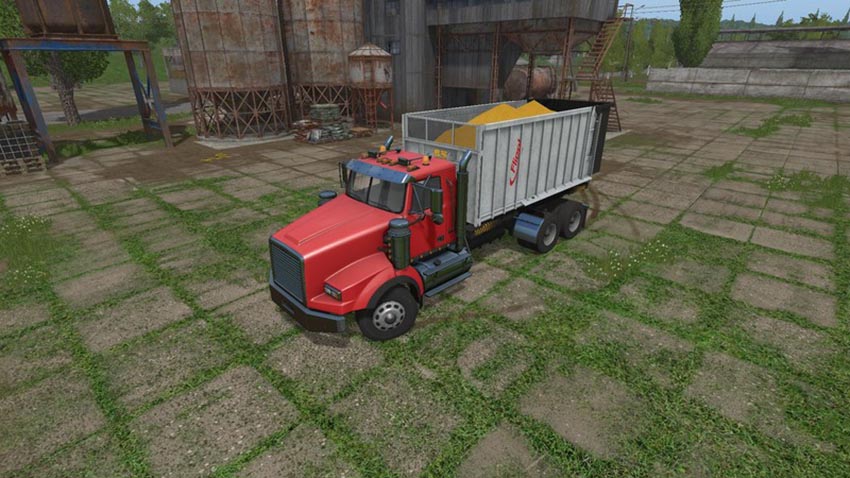 GIANTS UPDATE 1.4.4 Required.
This is a Custom Road Train modified Twinstar Duo. The truck has been stretched to allow for the attachment of AR/Frame equipment. With full animated and functioning cab and hud this is a great place to be when driving around the farm and town.
Standard features and options include.
• Two engine choices 535 HP @ 80km/h and 760 HP @ 130km/h
• Choice of three attacher configurations. Note: if the Semi-Trailer hitch is optioned it will move to the centre of the truck bed when any AR/Frame is connected and move back on disconnect.
• Metal or Chrome parts
• Open chassis or checker plate cover (metal or chrome dependent on shop choice above)
• Animated interior parts: All gauges, gear lever, power windows, interior light.
• Fake gauge movement when started and true reading of Break Air psi, speed, fuel, rpm, worked hours and hitch type connected.
• Added interior review mirror.
• Two wheel type choices including Colour choice.
• Passenger Script for MP.
• Working Interior Light.
• Animated & Operating Front Windows.
• Animated movable Wing and Centre Mirrors.
Multi-Player and Single Player Tested 🙂
Log is Error Free.
Credits:
GTX MODS. (Concept, Mod Build, 3d Model Works & Testing)
GTX MODS & Giants. (3d Model Parts)
ls-for-ever, Alex2009, [FSM]Chefkoch, Sven77b & GTX MODS. (Scripts) —- Please see Credits for list.
Special thanks to Wonko, Johnny Vee, Icelandic Farmer and Torainio for carrying out independent testing.