US Trailer With Tension Belts v 1.0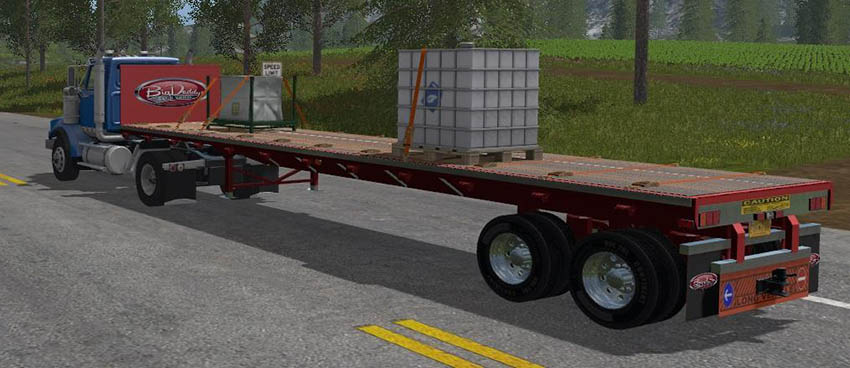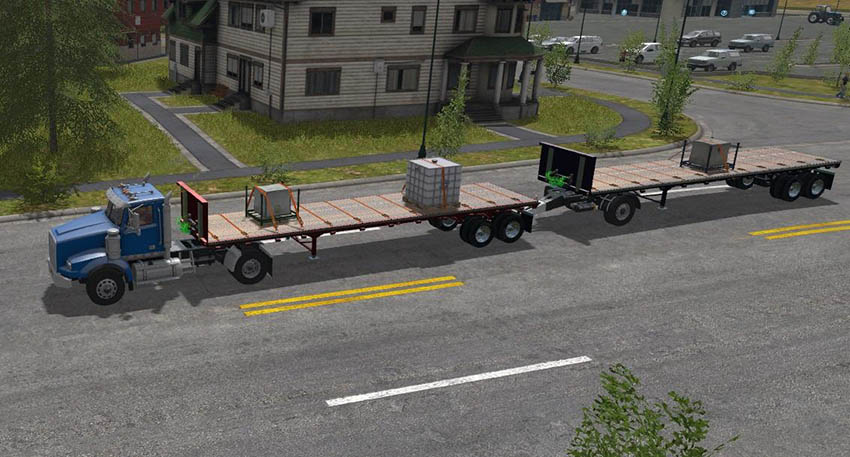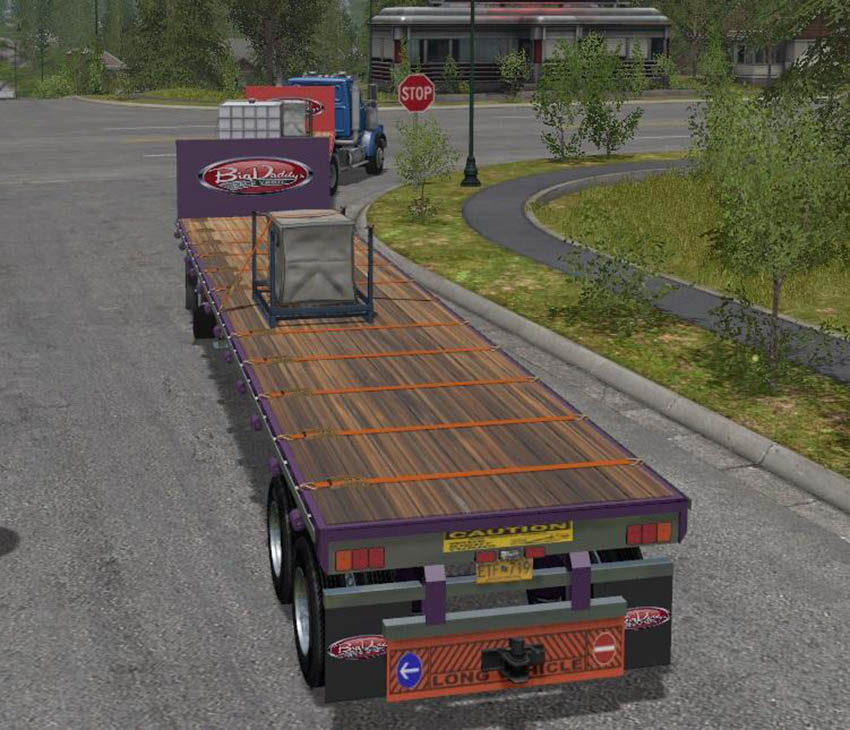 Here is a Converted US Flatbed trailer mod with the tension belts. This is a semi trailer version of the ingame Fliegl DPW180. There is still some minor touching up to do on this, but it is fully tested and functional. Once the UAL script is converted from Farming Simulator 15 to 17 I will re-release with that incorporated.
All credit on the original Farming Simulator 15 mod goes to oxtar. I was able to convert it to Farming Simulator 17 and add the tension belts. I am sure oxtar will come out with a fantastic trailer for Farming Simulator 17 and look forward to it, but until he does, please enjoy his converted trailer.
You can choose your favorite color for no extra charge
There are tension belts for you to secure your items on the trailer
There is a hitch on the back of the trailer so you can train them together with the ingame dolly.
Credits:
oxtar (original mod from Farming Simulator 15)
Bigdaddy012678 (converted it from Farming Simulator 15 and added tension belts)