Fliegl DPW180 v 2.1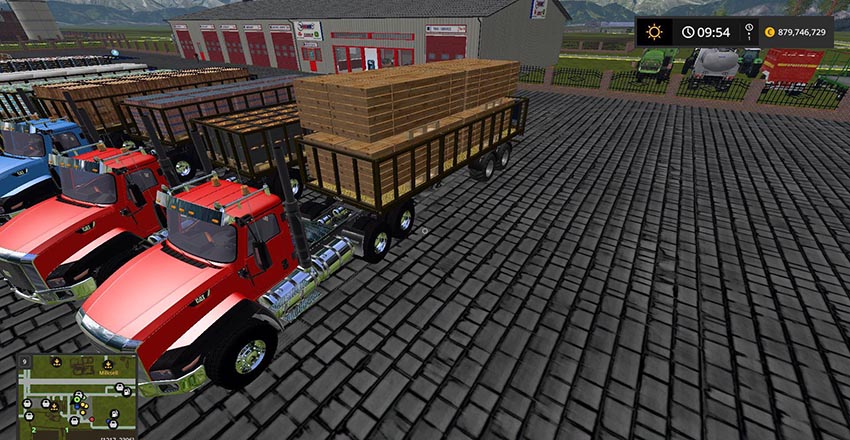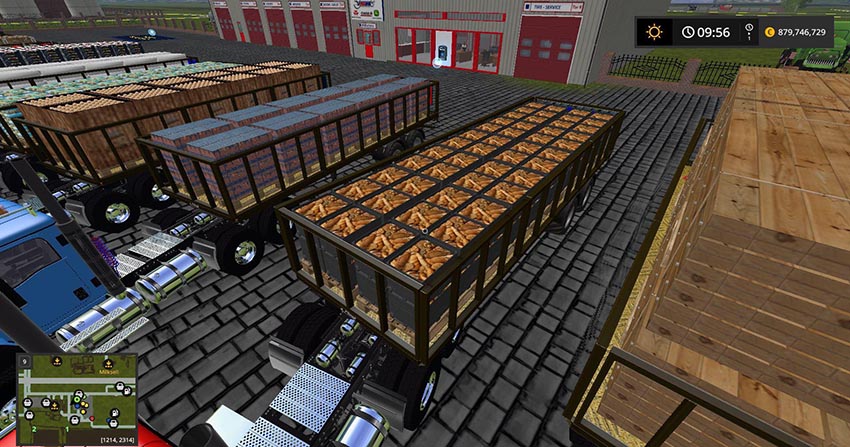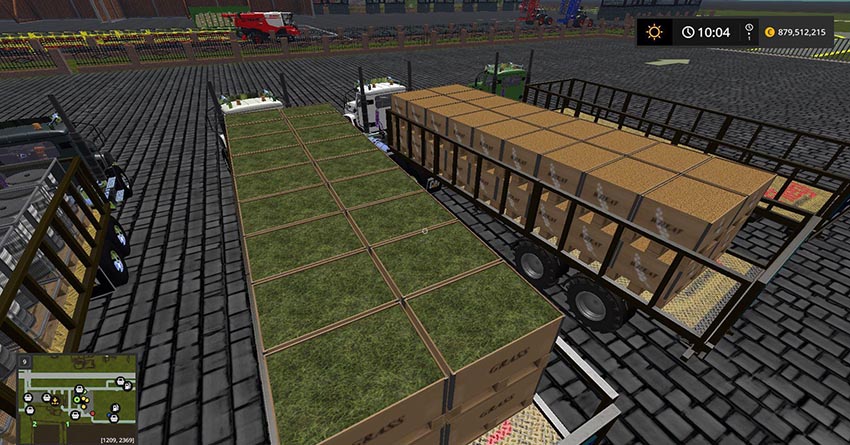 Fliegl DPW180 Vaszics pack 2.1
The modified version of the trailer can carry 140 different goods.
The load rating is indicated by a table placed on the back of the trailer.
Name of goods to be transported:
wheat barley rape maize sunflower soybean potato SUGARBEET oat rye spelled hops onion carrot lettuce cabbage redCabbage grass_windrow dryGrass_windrow straw chaff woodChips silage forage pigFood fertilizer seeds manure greenmanure cake booze cartonsvapa emptypalletsvapa redcurrantssvapa raspberrysvapa strawberrysvapa cookingOil reibekucgen yogurt yogurt1 radius coffeeBeanBD cauliflower cherry flour osternei coffeeBD lettuce_P melon pumpkin tomato potatoChip stoffrolleMK Fischmehl_KK Fischman FischMKKK KaviarKK beer strawberrybeer raspberrybeer redcurrantsbeer butter Coleslaw HMIL plum saladMix meat sausage washedPotato steamedPotato bread bakery goosemeat rabbitmeat concrete gravel1 yellowsand cement barleyfloer cornflour wheatflour gooseliver fatteningFood gooseFood rabbit food noodles whiskey condensedmilk Oil Motoroil muffins juice kefir liquidManue boards compost orange apple banana coco blackbean corn2 cotton millet peanut rice sorghum triticale sudangrass applecanned cherrycanned p lum cratedcoco jammmcandy orangesyrup fruitsugar ripebanana bananaliqueur cocnuwhiterum cauliflower2 melon2 pumpkin2 tomato2 aviationfuel pakura sugarCane paper tobacco cigar cigarette gold grape bullsblood grapejuice tokaynoble trester coffee genpallet
It is fun to use the trailer.
Credits:
Marhu / Kevink98
Ifko [terminator]
Blacksheep
BD
Vaszics