Farmtech Trailer Set DH v 1.0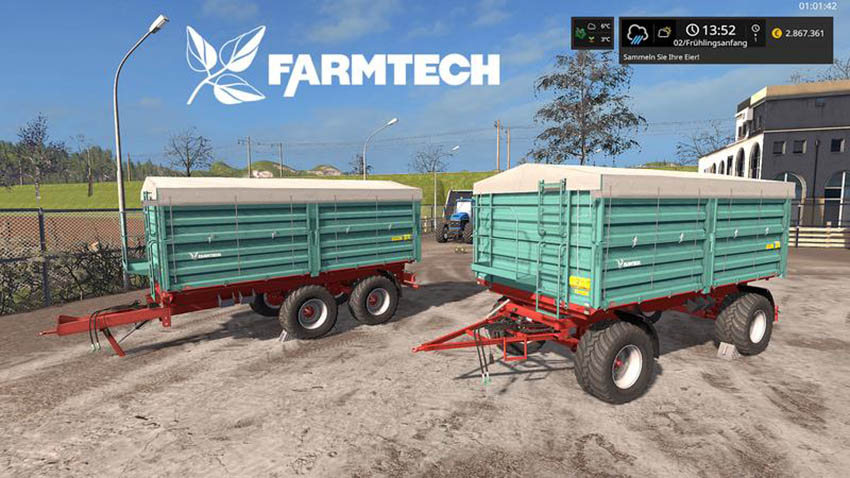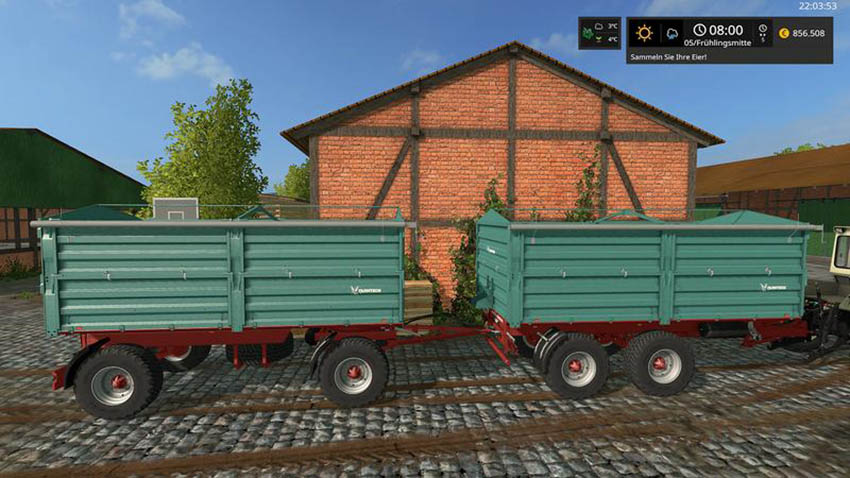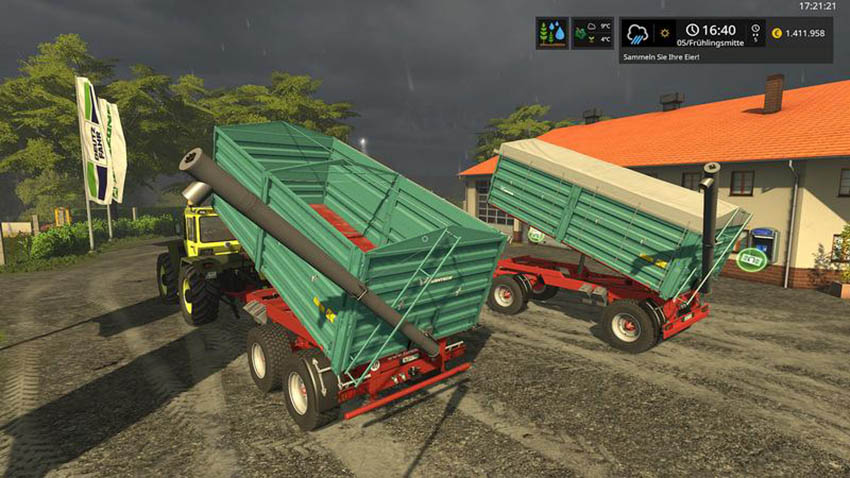 Farmtech ZDK 1800 & TDK 1800
Modification / changes
Farmtech design with new logos
new coronas
license plate
light
Dynamic Hose
6 wheel configurations (Kargo Radial 385 / 65R 22.5 | 425 / 65R 22.5 | 445 / 65R 22.5 | 500 / 65R 22.5 | BKT FL630 | BKT FL693)
3 design configurations (without anything, ladder, ladder with pedestal) additional configurations on both trailers (without transfer screw pipe, with transfer screw pipe)
The TDK 1800 also got the overcharging function donated BKT tires are on my egb. Rims mounted Small stuff (license plate, 40km / h plate, strut in the hold for stability, etc.)
Various xml parameters Re-adjusted, as well as model and texture adjustments etc.
Loadable with standard fruits
Dates:
Farmtech ZDK
1800 Price 28620 €
Maintenance on the day 35 €
Lifetime increases 1200
Capacity 18300 liters
Configs depending on your choice between 400 – 2000 €
Farmtech TDK 1800
Price 24630 €
Maintenance on the day 30 €
Lifetime increases 1200
Capacity 18300 liters
Configs depending on your choice between 400 – 2000 €
Credits:
Giants Software GmbH
Publisher: Forbidden-Mods
Modell: Tomy, Ziuta, speedy77 FBM
Textur und Umbau: speedy77 FBM