Universal UTB 445 DTC V 1.1 [MP]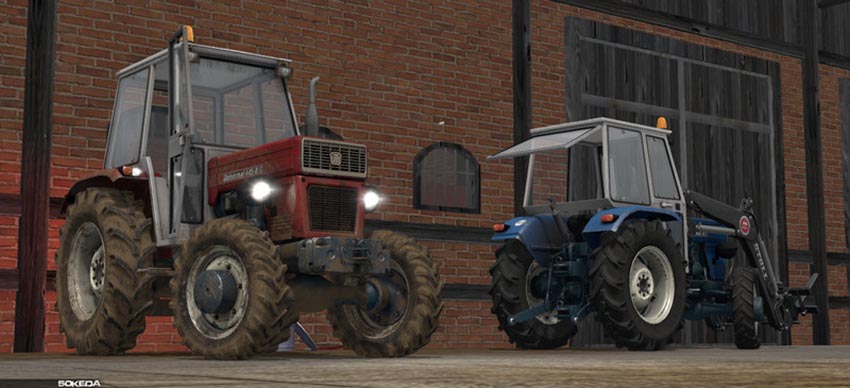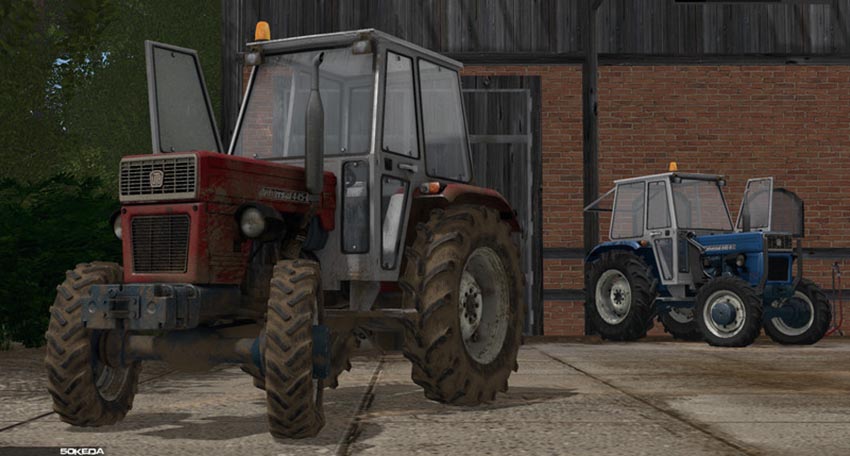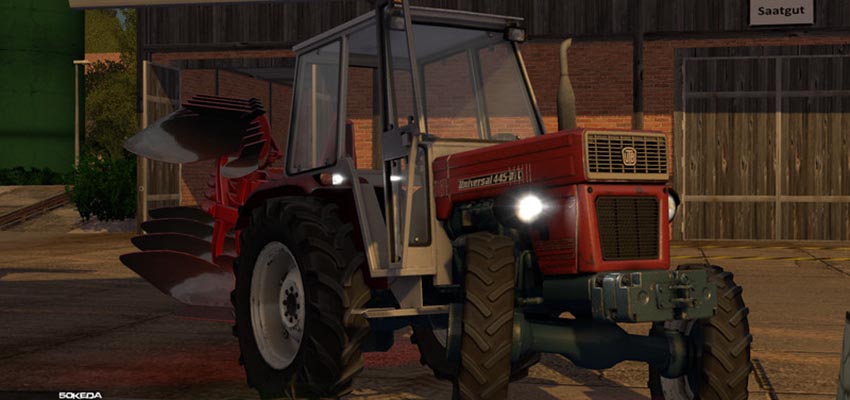 Universal 445-DTC is and old classic tractor from Romania, made between 1972 and 1981.
This mod is resembling Slovenian version of it from year 1981.
Mod is developed from previous work of Old Tractor Team (Gregor96, Rokporenta), which created mod for LS 2013.
Features:
1. Completely reworked textures:
– created dirt map
– reworked diffuse texture including wear off effect
– normal maps for extra details
– backlights on dashboard (switched on when tractor lights are on)
2. Merged (optimized) textures for different parts
3. New tractor parts made from scratch:
– whole rear hydraulic
– weights
4. IC (Interactive Control) for doors and rear window
5. Real dynamic front axle
6. Support for Gearbox addon
7. Animated engine belt and cooler ventilator
8. Reworked tire pressure shader
9. Interior animations:
– RPM
– Fuel
– Operating Time
10. Reworked sounds to properly use FS17 capabilities
11. Script for animated entering/exiting
Credits:
50keda, Old Tractor Team