Lamborgini Mach VRT Tuning V 1.2 [MP]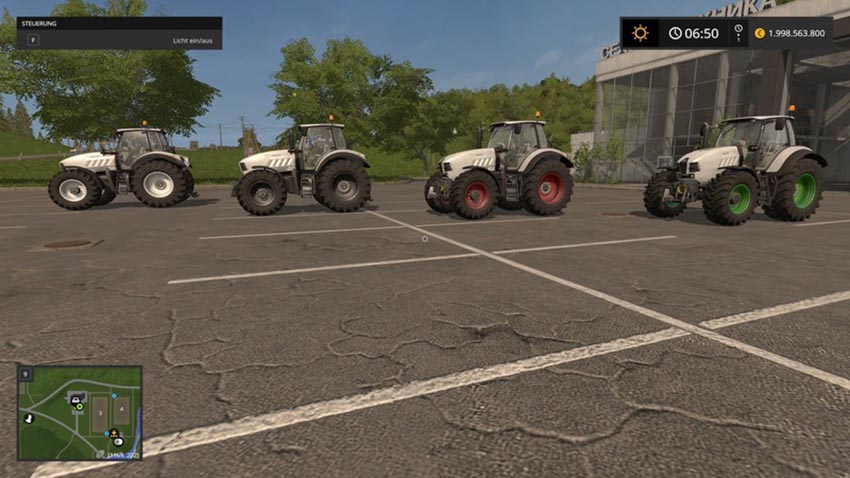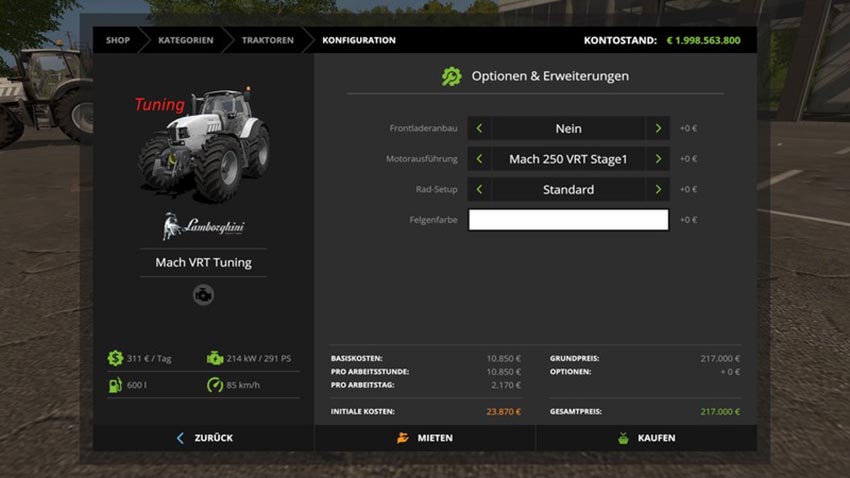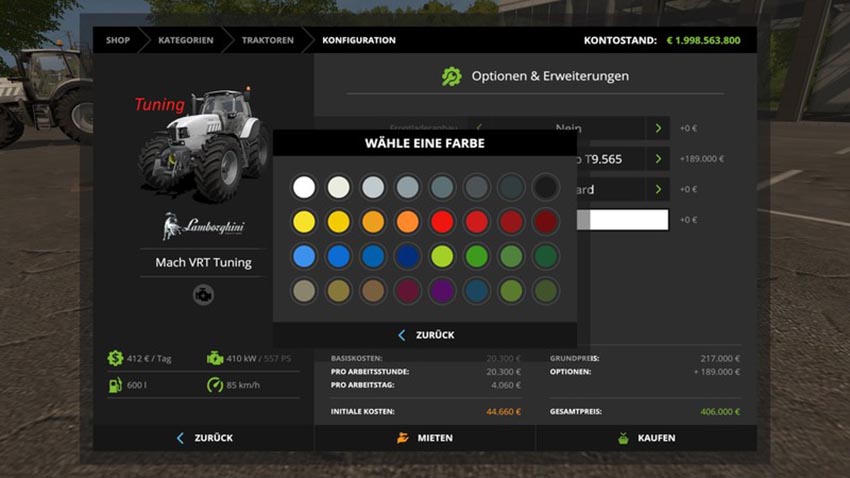 With the idea of ??the Mach VRT came time to help a little on the jumps.
So I am, driven on the dynamometer 3 weeks, with him and wrote new software for the Mach 250VRT. This was already done after a few test runs but I wanted to not be satisfied. Stage1 291PS 63km / h
2 days ago I sat down again and ran built a larger loader, camshafts, larger intercooler, 2.5 "exhaust system, and then agreed to the test this again from. Stage2 356PS 66km / h
My power hungry but was still not satisfied and so I had to choose between the Mach 250 VRT still further with a free motor control, again a larger loader, 3 "exhaust system, etc. inflate or to follow the path to another new engine + gearbox . Now that I have just received a verunfallten T9.565 purely then opted for this.
1 week ago began the renovation and I can tell you that was not without. It had many parts themselves not be rebuilt as fit off the rack. Getting the murder T9.565 under the have the Mach was a real Herrausvorderung but I did it and was proud when the engine ran for the first time. Motor swap T9.565 575PS 85km / h
To distinguish between the different variations in the game, I have to insert the changeable color wheels.
Credits:
Dbilas