JOHN DEERE 8320R/8345R FULL PACK v 2.0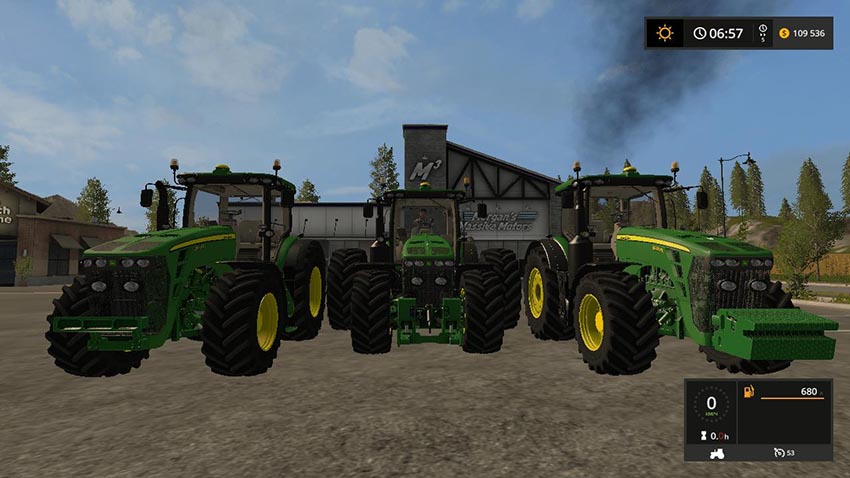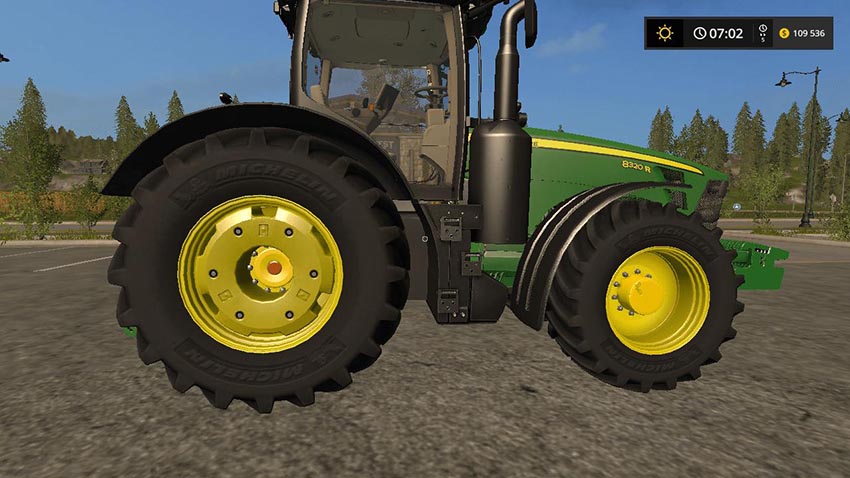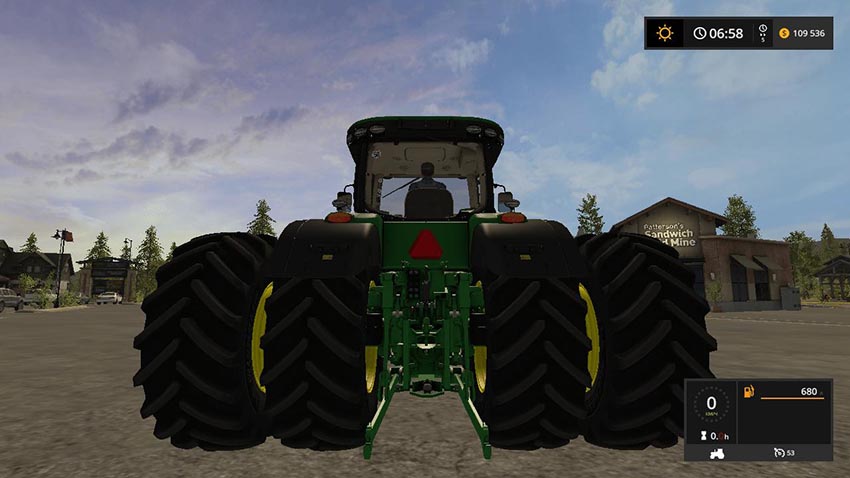 At purchase it is possible to choose:
Engine – power – 320/345/395 forces,
Three kinds of wheels – standard, with balancing and rear double,
Three types of tractor design – with hydraulics, with a large counterweight and with a small counterweight.
The speed is 50 km / h.
Digital speedometer and tachometer, mirrors, soundproofing.
IC – left door, rear window, sun visor, steering column (two positions).
Working lighting equipment.
Washes.
There are two warnings in the log.
Credits:
T0bi69, Sotillo, Marthu