Claas Xerion 3300/3800 v 2.0 Final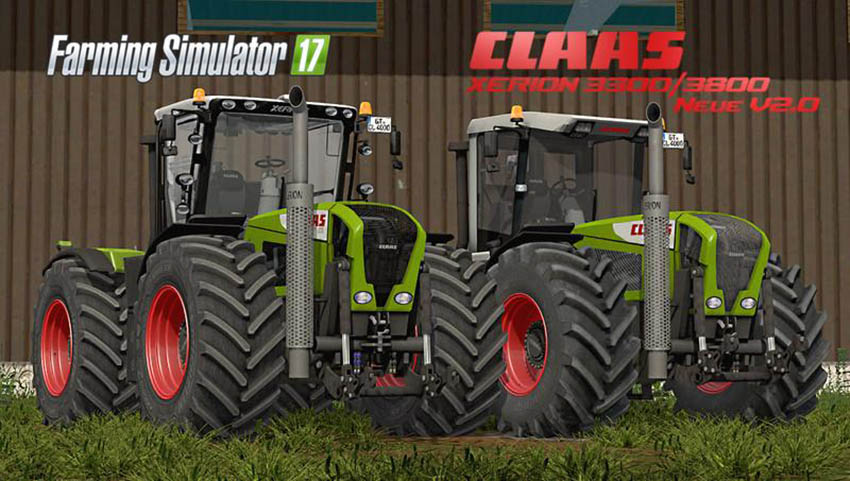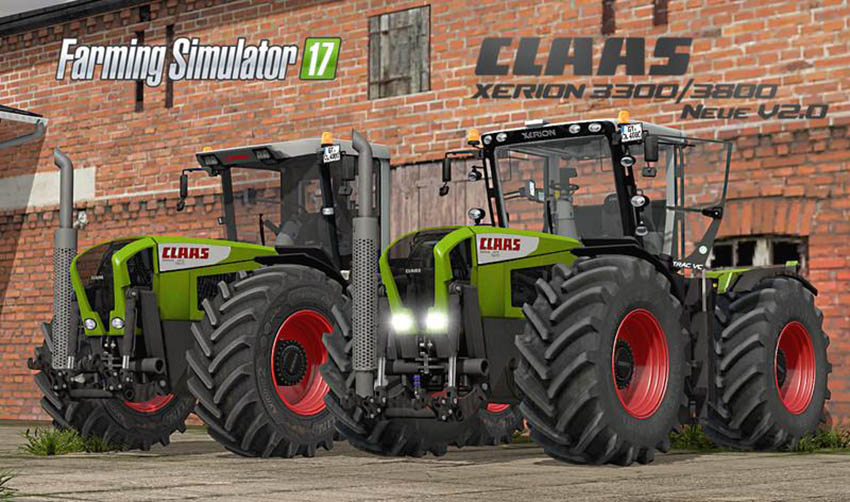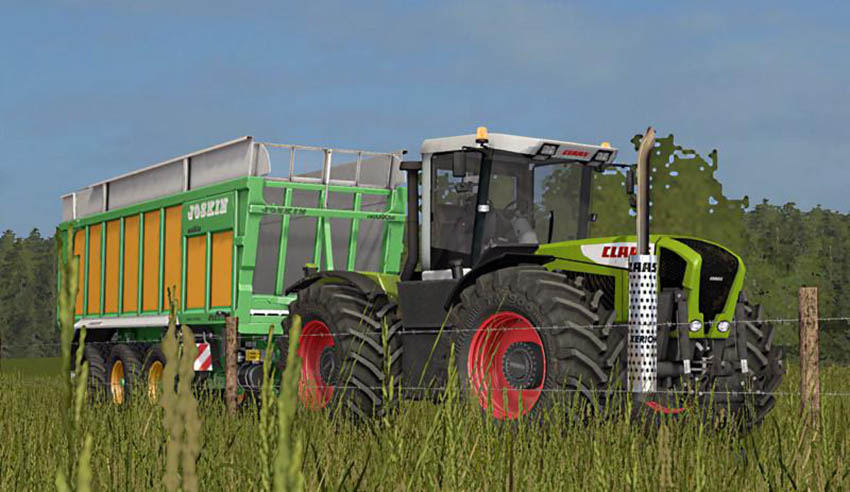 Claas Xerion 3300/3800 V1.0 Exclusive Project with new and old cab.
Hello MH people! Sorry for the delay, but it was a difficult project. Finally finished!
Important V2.0 changes:
-> Visual changes in the textures
-> The new exhaust system model
-> Dynamic hoses added (front and back)
-> New tire configuration (Michelin, Michelin XL, and Nokian)
-> New Michelin and Trelleborg tire texture.
-> engine under the bonnet and a new genuine grill
-> show registration tables
-> New real dynamic exhaust gases
-> Design Configuration with white grill
-> Changes in engine performance
-> descriptions of all functions in the shop have been improved (design, front hydraulics, wheels)
-> Corrects rim inner edge
-> Changes in the rotation of the hydraulics
-> Improved suspension and turning radius
-> Improve the lights
-> Passenger New Script
-> New Store Image
-> Other visual changes
This Xerion cost me a lot of work. There are still some things to make, but it is worth the attention!
-> We have selection of newer and older cabin. Older is my idea and it's a beta version!
-> engine with 335 hp (Xerion 3300) and 379 hp (Xerion 3800). We also have a 420 horsepower engine on chip!
-> Of course is a full script with many IC options, washbar, 4 tire options, RDA, hydraulic animations, computer system, joystick animation …
-> The choice of color always for wheels. Xerion color comes in V2, when the hood AO is performed.
-> In the LOG you will not find any mistakes!
Credits:
Modell/Textur/Script: ExtremeBB, Mr Fox, Marthu, Avirum3D
Innerhalb: CMT, ExtremeBB
Sounds: DerFreddy_7