Engine brake effect V 2.0 [MP]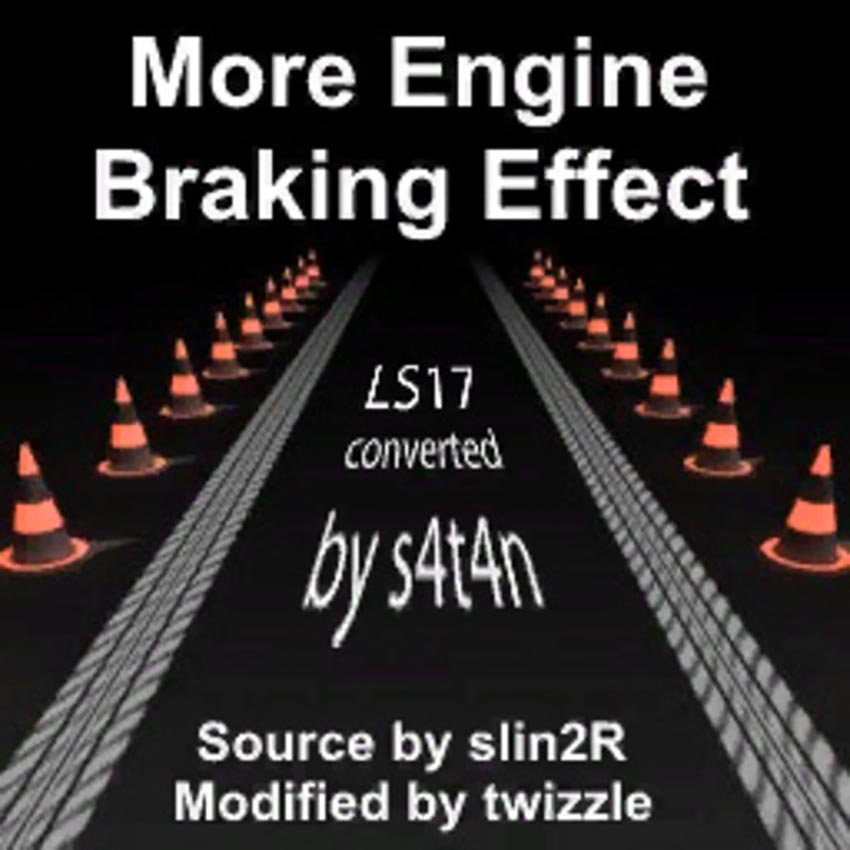 Known from LS15 of twizzle, I've only converted him for LS17. Urmodder slin2R
Reminder or who does not know the mod:
The standard engine brake is at a higher speed, also depending on the weight,
So reduced, that a "roll out" can affect the game more real.
Standard set the tractor almost an emergency full brake out when you release the accelerator pedal.
This script solves this phenomenon.
Credits:
Script: slin2R, twizzle
LS15 to LS17: s4t4n