New german farmer rules V 1.0 [MP]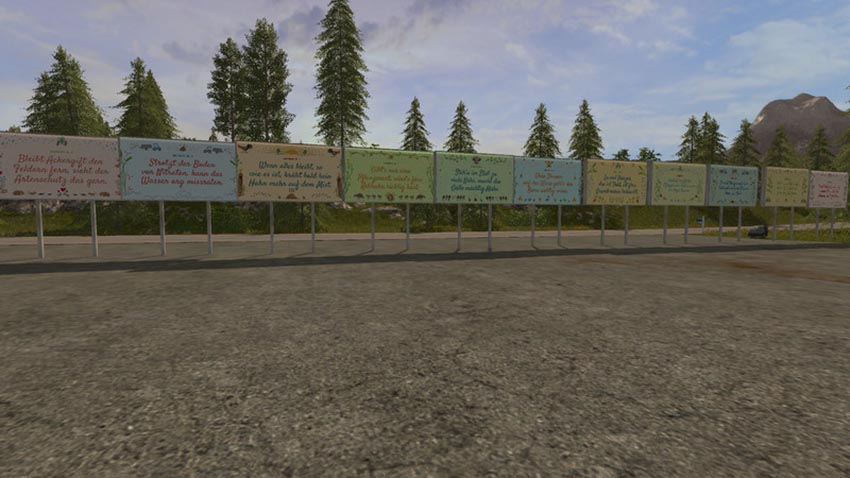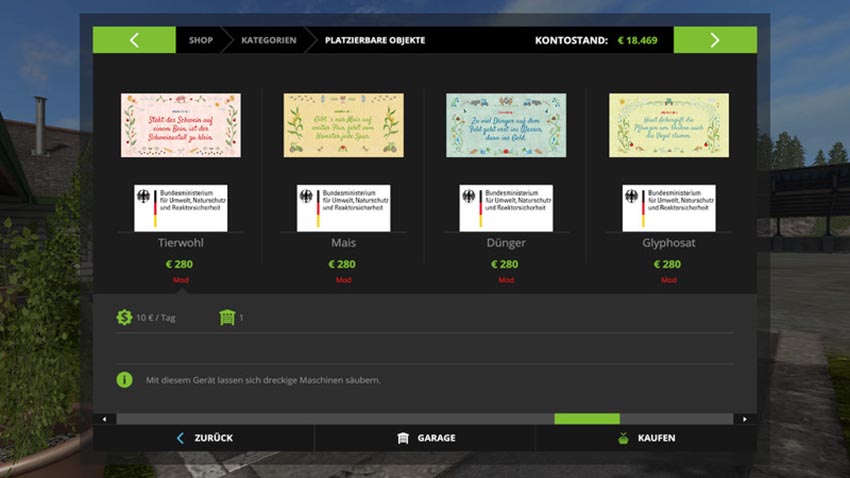 The Federal Ministry of Environment, Nature Conservation, Building and Nuclear Safety has launched a new campaign on February 2nd 2017. With 11 new "Bauernregeln" (Farmer Rules) they want to draw attention of the dangers for humans and nature, resulting from extensive agriculture.
The Ministry writes on their website: Only sustainable agriculture that takes into account human health, animal welfare, our water and our drinking water as well as nature conservation and biodiversity is also sustainable. The Federal Environment Ministry is committed to a new agricultural policy in Germany, so that agriculture in future social and ecological is. On these pages you will find new Bauernregeln numerous measures and initiatives and interesting links that show the way to sustainable agriculture. Come with me!
As part of the campaign billboards are erected with the new Bauernregeln.
No matter how you may like or dislike this campaign, the clammy farmer gets a nice lease for putting up these signs: For only 280 € cost and 10 € per daily maintenance, the Ministry pays between 25 and 50 € per hour.
Credits:
Modell: moep0710 (Agrarbetriebe Südheide)
Textur: moep0710 / BUMB
Script: moep0710
Idee / Konzept: Agrarbetriebe Südheide
Tester: Agrarbetriebe Südheide
Sonstige: Agrarbetriebe Südheide