Large American Bunk V 1.0 [SP]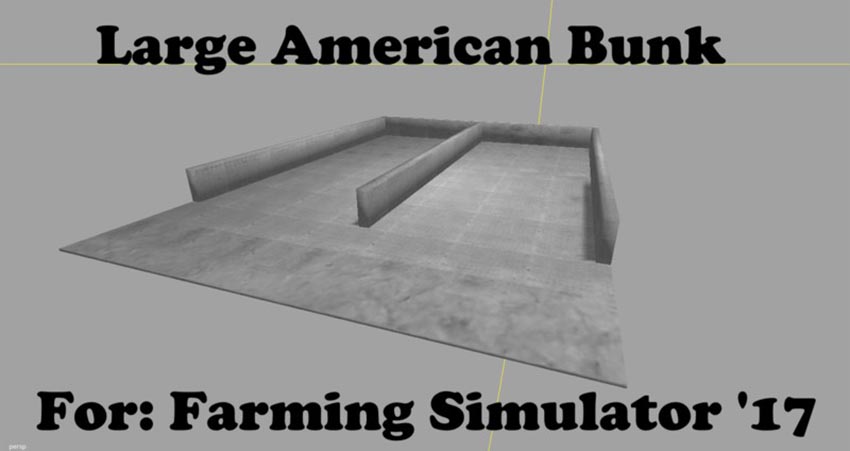 Here is my "American Feed Bunk" for FS 17.
I made this model from real dimensions and did the best I could so I hope you enjoy it!
This has been tested and works 110%. No errors in log.
There is a "README" file inside the zip file. You must unpack it!
This is not a place-able object and must be installed with the latest version of GE. (7.0.5)
WARNING: You have to start a new savegame in order for this to work properly!
I know the concrete texture is not perfect, but that will be changed in the next version.
Credits:
(FS 15)
Idea/Concept: 8370R
Model: 8370R
Texture: 8370R
Ingame: 8370R
Triggers: 8370R
Re-workings: tmjdman
(FS 17)
Conversion/Implementation: Watson Farms
Testing: Watson Farms