Perestroyka V 2.0.4.1 [MP]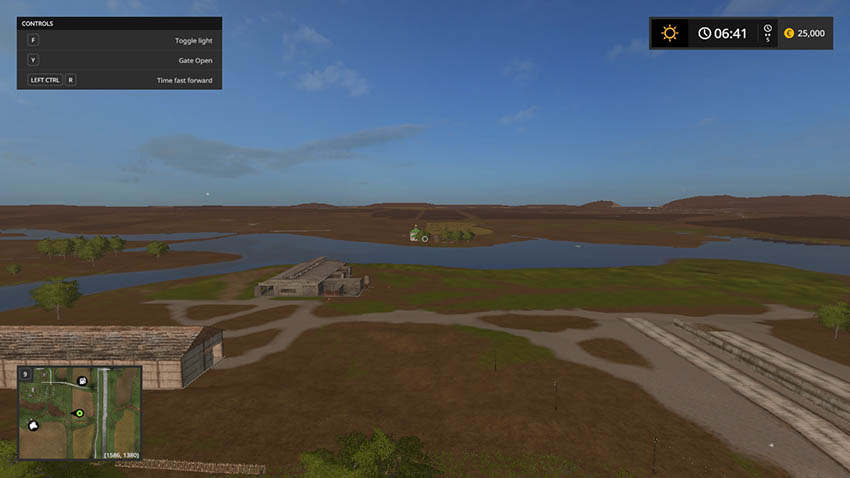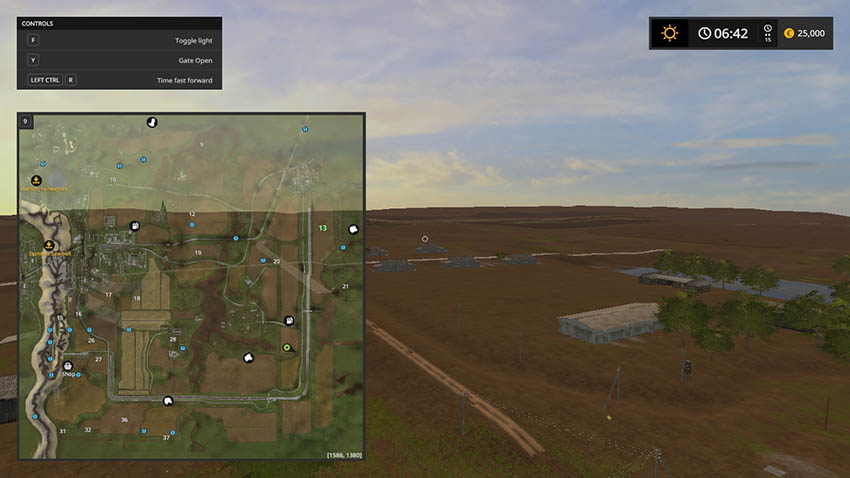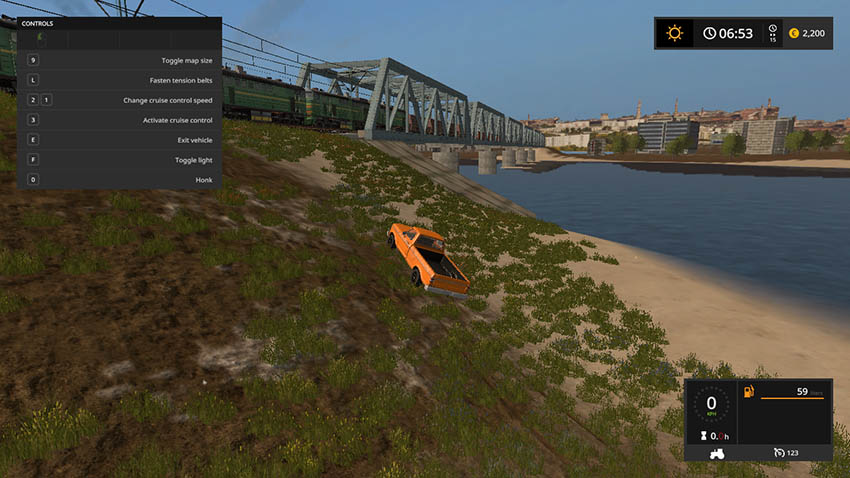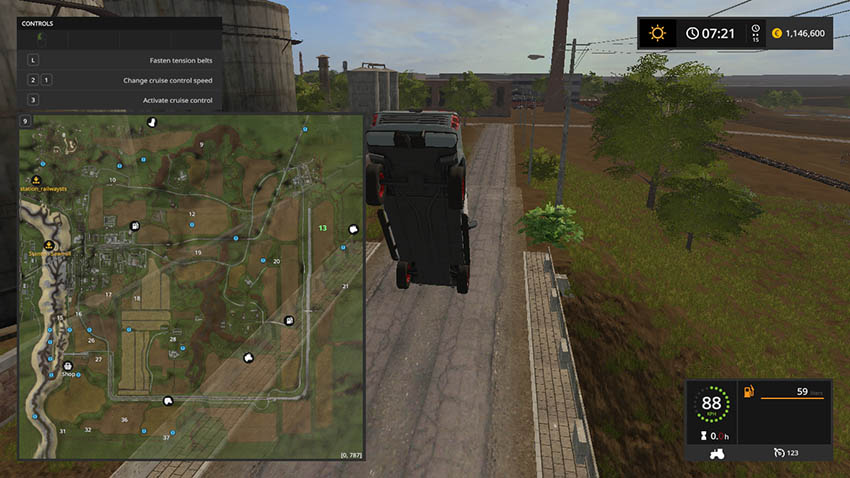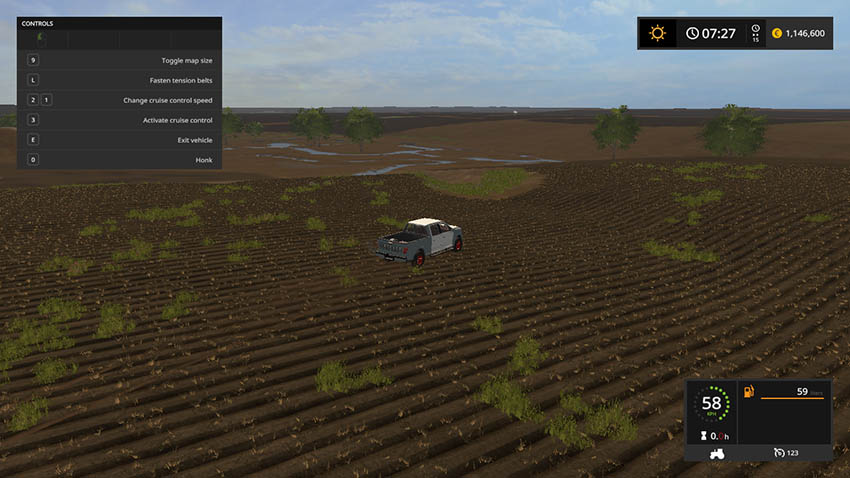 Map Perestroika + Eng / German.
Mod will add an incredibly beautiful, large Russian map "Perestoyka 1986". The maps compares favorably with other maps.
Culture on the map and animals standard for fs 17.
1) script of mud: slippage, mud splashes, slowing and dirtying of machinery. Each wheel in the mud behaves individually.
2) animated animals: cows and sheep belonging to other people (standard); Snakes, gulls, eagles, horses, dogs and cats
3) air traffic on a schedule.
4) railway traffic: trains run on a schedule, on the map there can be only 1 train. Trains are "thematic", i.e. Take only specific goods from the railway station, and not all in a row. The railway tracks are slightly winding. The number, type and color of the cars are chosen randomly, some of the wagons have different loads. When driving, the train reacts to obstacles, issues hooters and brakes, after stopping the player receives a penalty
5) the ship – according to the schedule, beeps, stands in the port. Affects the amount of cargo in the port. At the end of the parking, a message of urgent cargo in the port may appear.
6) rotary mining excavator. There are beautiful animations and sounds. Loads of sand and gravel at the option required by the concrete plant, the plant also needs cement, which we buy in the port.
7) CULTURE on the map: Standard + rye, oats, sunflower, onions, carrots. 8) ANIMALS: Standard + calves, pigs
Factories produce: sunflower oil, packaged butter (cake, husk), canned goods, condensed milk, bread, biscuits, beer, sugar, concrete, wheat flour, rye (bran), corn. For the brewery we buy hops and transport it, for the concrete we buy dry cement. The weight of all cargoes is different. For example, with a full hop drive uphill, the truck will jump out easily, and with the full body of gravel or cement – the trailer will take a stronger hold and will hardly go, because the cargo is heavy.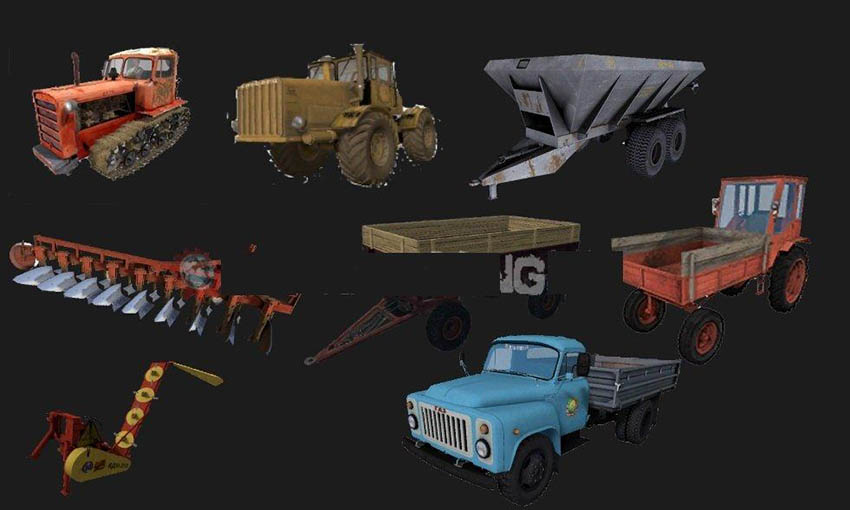 Pack starting Soviet technology consisting of tractors, aggregates, trailers and trucks in the game Farmer simulator 17 for the map PERESTRIKA 1986
Installation: a file in a ZIP format – transfer files / my games / farmingsimulator2017 / mods /
Download: Set of starting Soviet vehicles and vehicles
Credits:
FS17Go.ru/Perestroyka