OGF USA MAP 2018 V 3.0 [MP]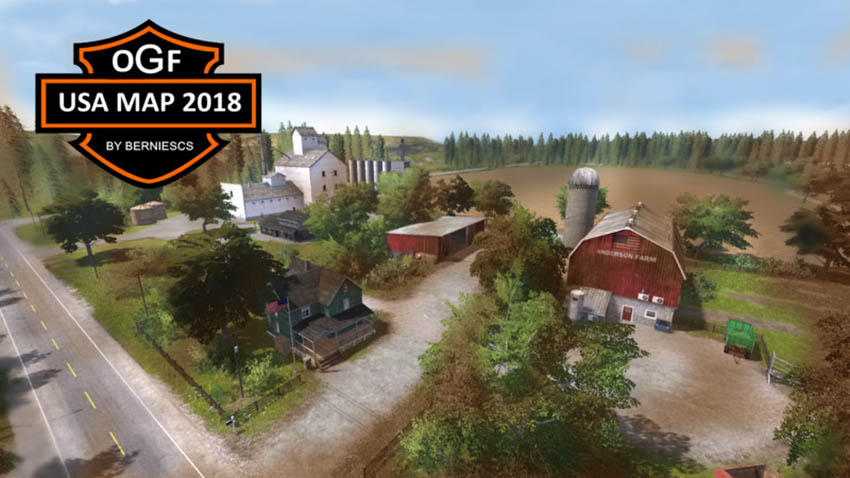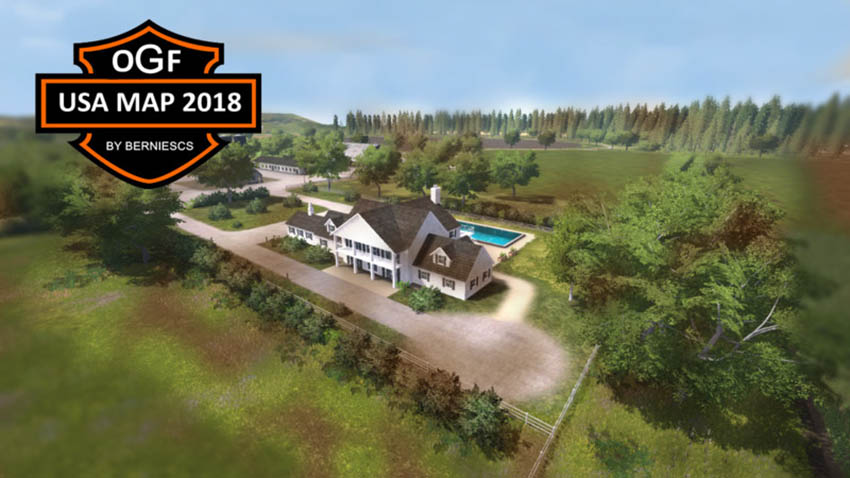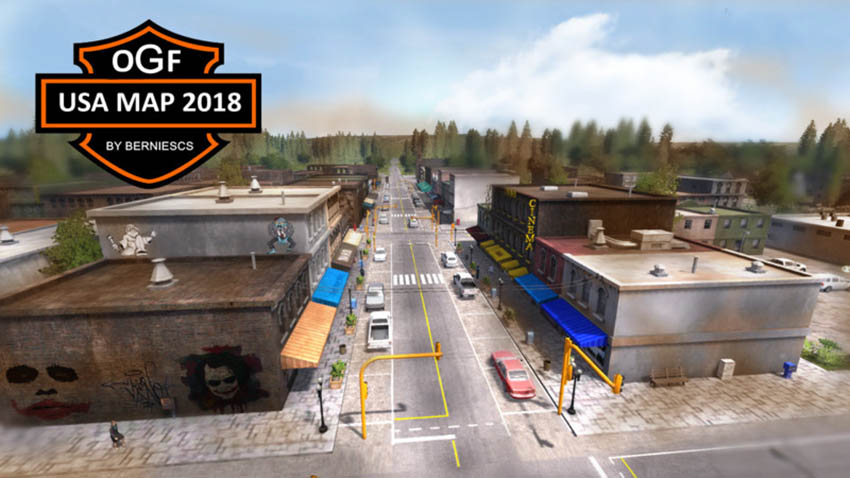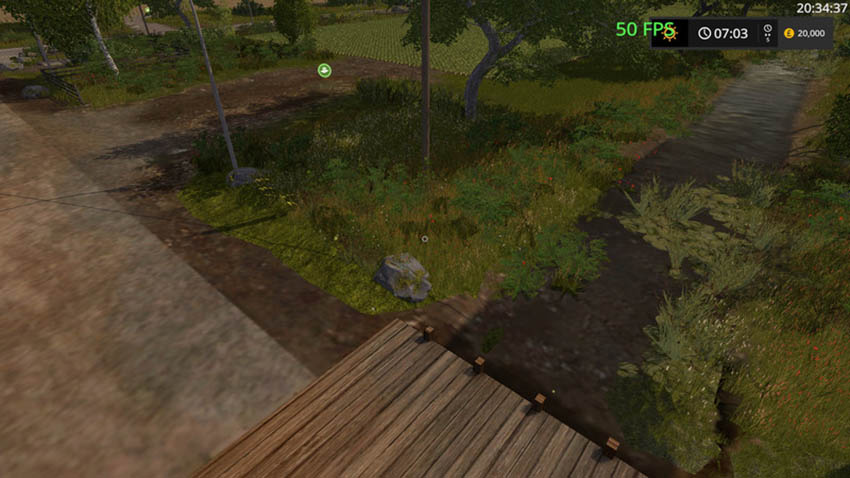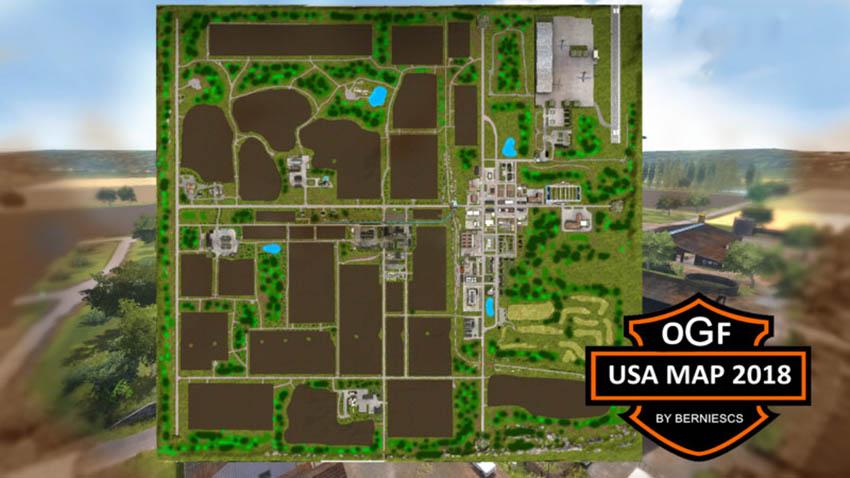 I can not stop .. so there is again an OGF USA MAP.
This is not a realistic map. Model was the area around Coldwater Michigan USA.
– Construction time of the map 6 months
– This map contains all the features of the LS 17
– This map has additional fruits = rye, oats, spelled, etc
– The chopped straw mod was installed
– The Fabirc script was also installed.
– Milk trigger to take away the milk itself. The sale takes place at the Koeger market in the city
– There are 4 farms. 1 The main farm for cows. 2. The BGA 3. The Scheinehof. Here you can produce pig feed. 4. Soutforkranch from the series Dallas, chickens, sheep and horses.
– On the main farm you can make your own seed and your own fertilizer.
The main courtyard also contains a grain dryer. Here you can dry wheat, gesture and corn.
The main courtyard also contains a fermenting silo and a feed mixing plant.
– The Stand Coldwater is in reality. Some houses were created on a real model.
– The map does not support the Seasons Mod.
– There are several unloading points.
– The map has different sized fields, 27 pcs.
– There is a placeable area at the main courtyard. Here you can place your own placeble objects. A smaller area can be found on the Soutforkranch.
– Altogether over 350 new houses and objects were installed.
– There are huge forests and of course a small sawmill
– There is an airport, a golf course, there is a non-wheeled train on the map and there are several ways to store fruits.
This review has basically been initiated due to the decade success of the game brought by Giants Software. Those who had been avid followers of the previous versions of the game would be greatly interested in the updates that the new edition has brought forth. The die-hard fans of this game would sure to enjoy the newer version with a lot of plusses yet for those who are not so this may still look like something less monotonous. Farming, undoubtedly, is a slow process. The newer version has really exemplified that with some interesting options.
Credits:
– Frontier
– Marhu
– Blacksheep
– kevink98
– Lancyboy
– ccs101