Claas Lexion Experimental v 1.0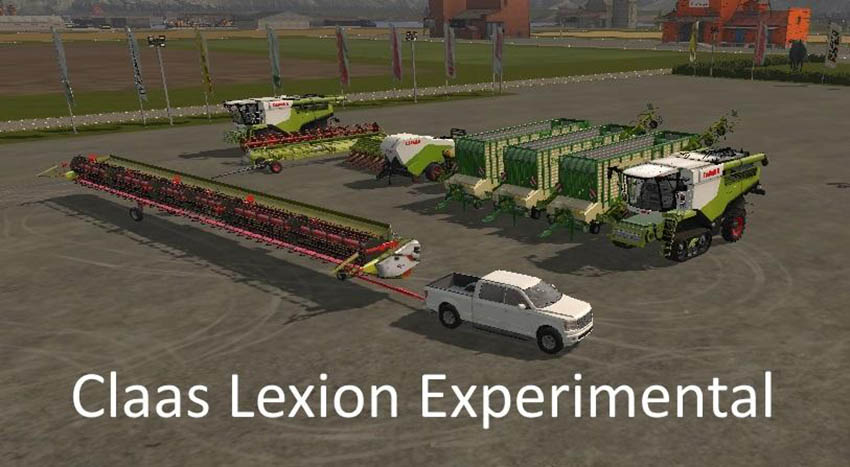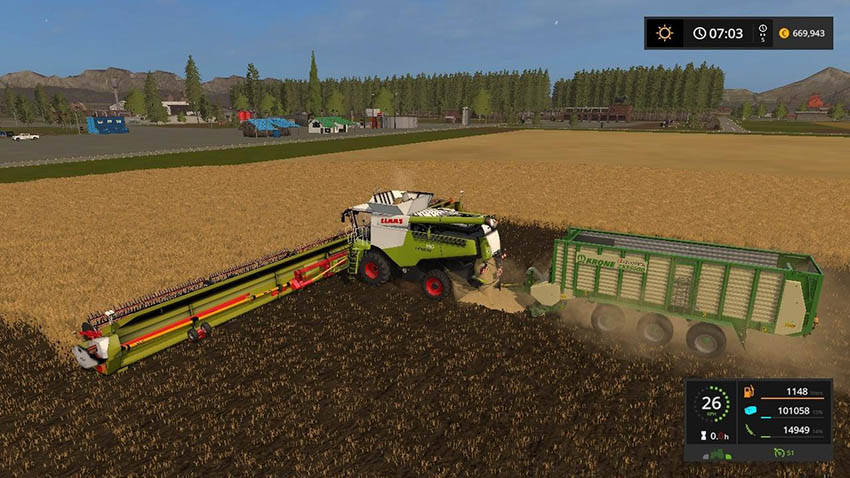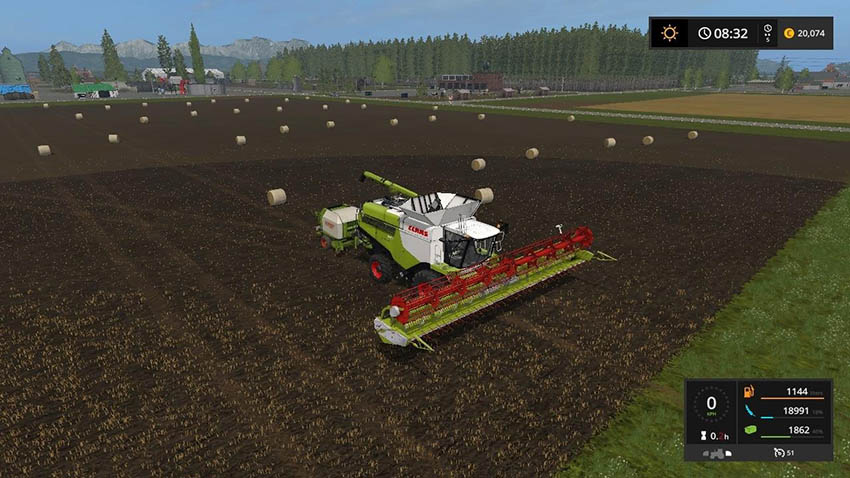 Claas Lexion Experimental Q
This is the ultimate map vehicules Claas pack.
New: combine has extendable pipe and foldable pipe options, new claas cutter vario 1230 on wheel, claas rond baler, one krone ZX550GD without rake.
– Many correction made, tested and error free.
Pipe must be extended for for the boom pipe to work.
Credits:
renebqc