Farming Simulator 17 – Vehicle Customization

Hello, all ls2017.com community members,
Today we will introduce yet another feature of the new Farming Simulator 17 – Vehicle Customization. In the images below you will find out that the game will offer a lot of new features to customize your vehicles. The changes that you will make will impact the vehicles driving abilities and looks. Furthermore, if you want that your tractors or other machinery would loke also cool there will be custom paintjobs as well. Lastly, there will be an option also to have custom rims color.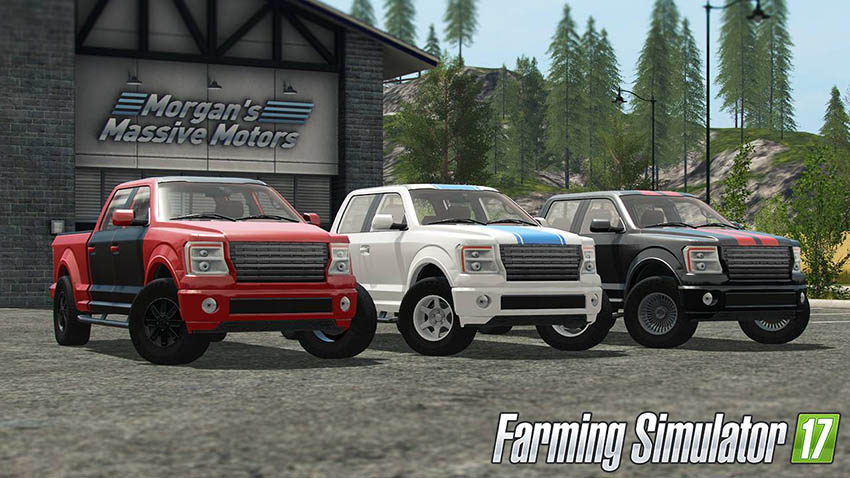 Moreover, the player will have a possibility to select if the vehicle will have or not a front loader attacher. Even more you will be able to select what engine to fit to your vehicle. The engine will be one of the main factors of your vehicle performance with various different tools but on the other hand the better engine will cost more.
Wheel selection is another option that will be presented in the Farming Simulator 17. The option is between wider or more narrow wheels. Even more, some tractors will have an option to mount tracks.
Vehicle purchase will bring a wide range of options that you will have to choose from. Of course each additional feature will increase the price of the vehicle. The good part is that even when you buy a vehicle after some time you can go back to the shop and make more customization's to it. Also, if you lease a vehicle you can also customize it, but after you lease it you can't do any more changes.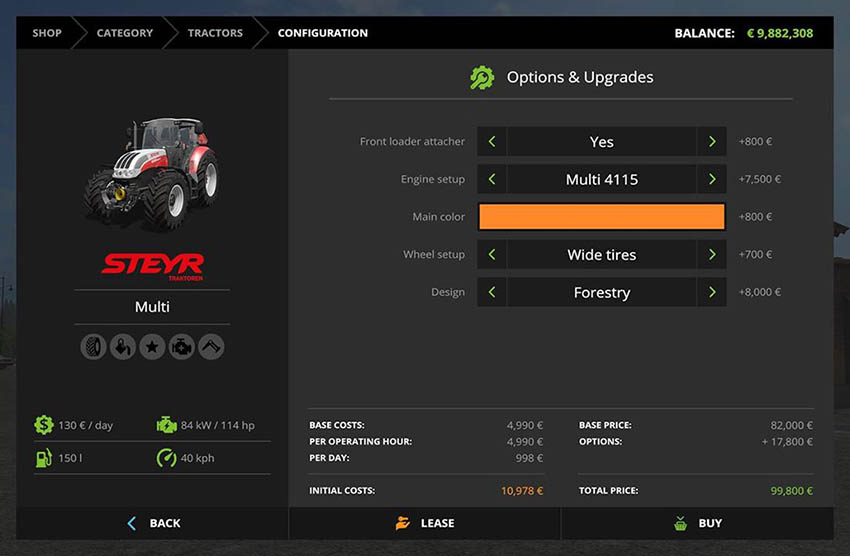 Available October 25 on PlayStation 4, Xbox One and PC.