Farming Simulator 17 Mods

Hello, all Farming Simulator 17 fans, today we bring the news that everyone of us was waiting for, news about mods. Giants just announced that this years game edition will have far better mod support then in any other Farming Simulator game before. Now not only PC users will be able to enjoy mods but also Xbox One and PlayStation 4 will be supported with mods.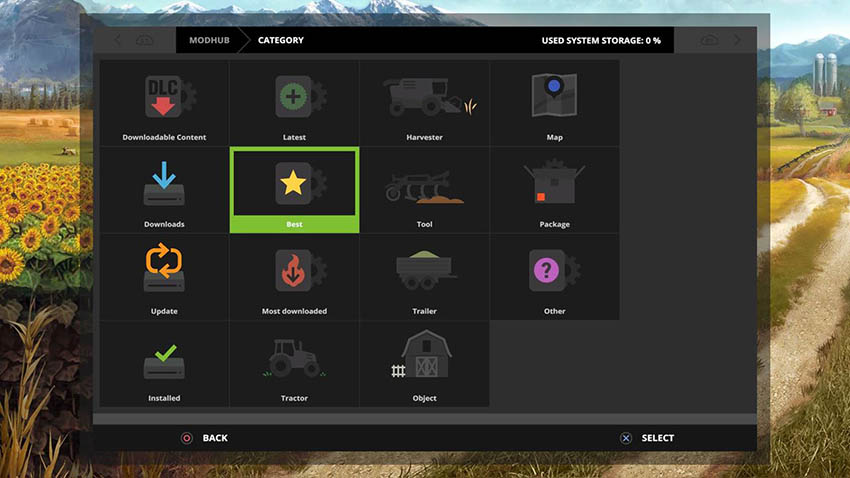 Mod Hub
The Mod Hub will be one place where Farming Simulator 17 users will be able to see most of the mods and it will be integrated in the game to make it even more simple. In this Hub mods will be placed in various categories, and you will be able to see photos, read descriptions and download via the game all mods that you want.
All new mods first will be placed in "Beta" category and only after the mod will be checked and tested it will appear in the appropriate category.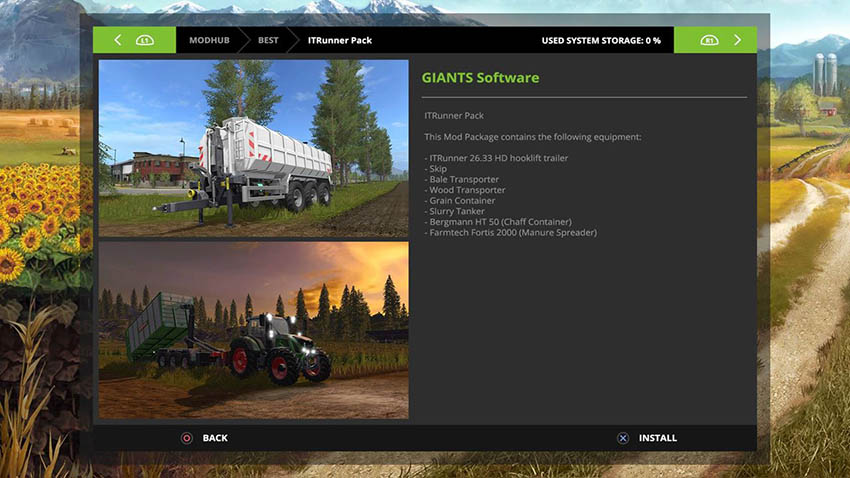 Mods For PlayStation 4 and Xbox One
In this years game edition console players of PlayStation 4 and Xbox One will be able to enjoy mods as well.
At the game launch, Giants with modding teams will also release around 25 mods. Both consoles will be able to support 4GB of installed mods and also multiplayer.
Since this year Giants will have support from Sony and Microsoft even greater mod experience will be provided for all future players of the Farming Simulator 17. All mods will be checked before release that they would support all console requirements. On the other hand, user created scripts will not be available on consoles and all mods will have to remove it that it would be supported on consoles. Furthermore, vehicle and tools mods will have to use either existing Farming Simulator licensed brands, use a no-name brand or will need to be discussed with the GIANTS team. Maps can be made for consoles (as long as they do not use extra scripts). The excellent thing is that the exact same file formats are used on both consoles and PC/Mac (textures, meshes, sounds, etc.) which makes content creation and testing on PC for consoles very easy!
All players that will play Farming Simulator either on PC or console will be able to enjoy regularly released mods and enjoy gaming experience at the fullest.
From ls2017.com team we will also daily will bring new mods for all Farming Simulator fans to choose from.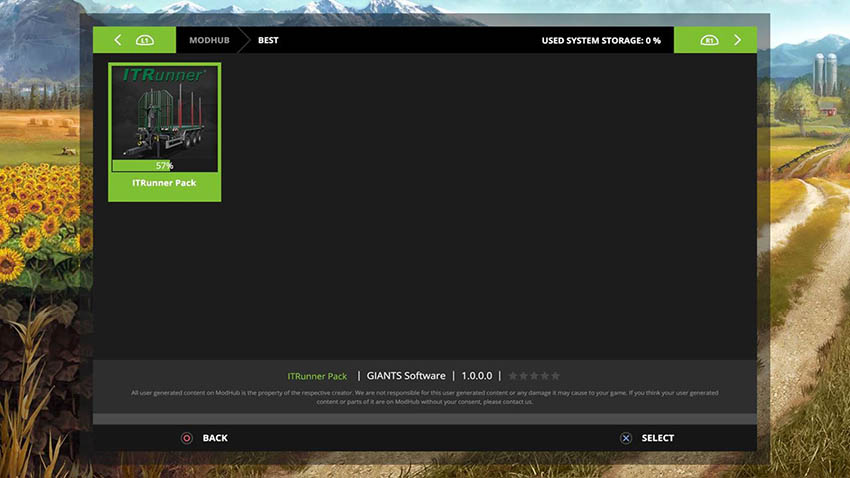 Farming Simulator 17 will be available on October 25th on PS4, Xbox One, and PC/Mac