Goldhofer Buyable Color V 1.2.1 [MP]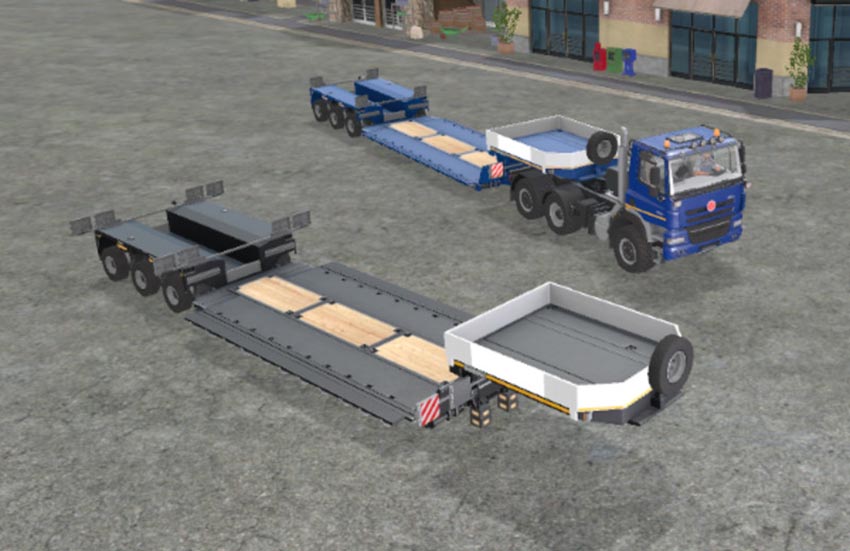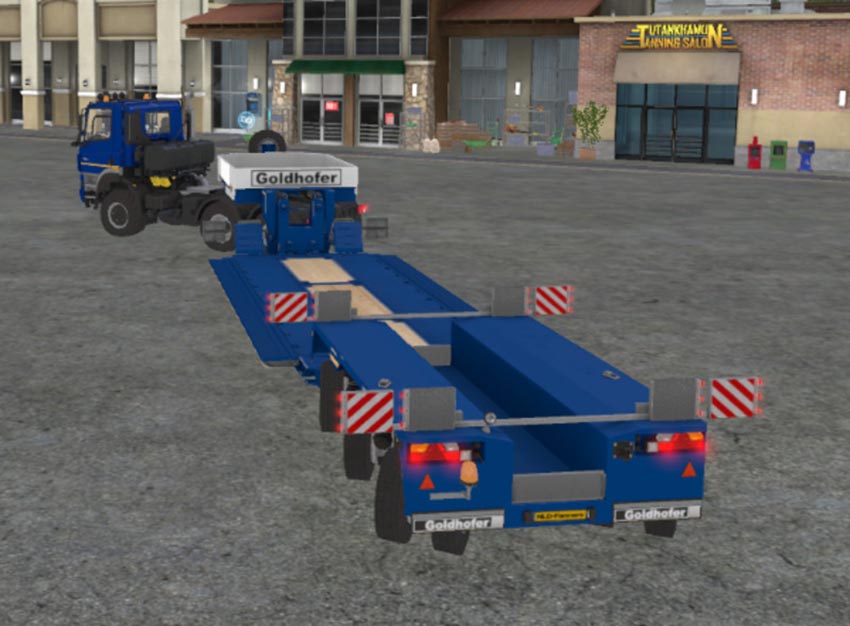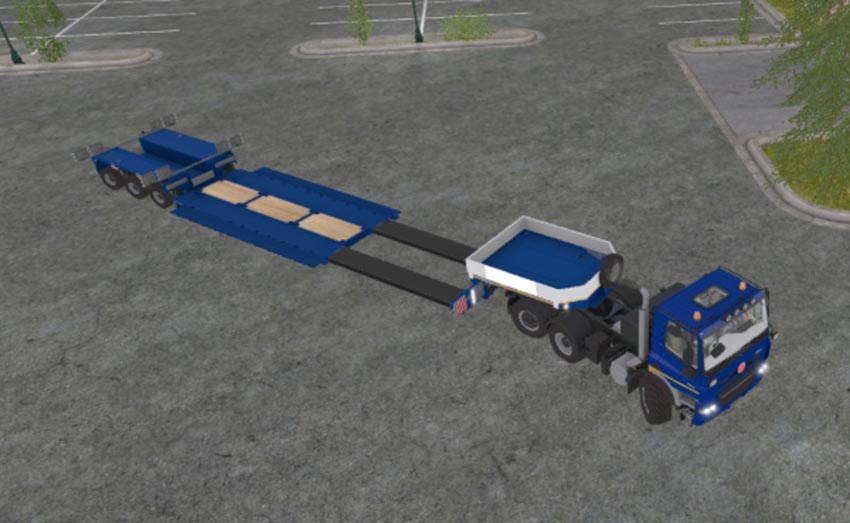 I have made myself times to the Goldhofer ran. What has been changed:
The rear wheels turn now properly
The trailer can be widened on each side by about 30 cm. Is switched on.
Warning plate fade in automatically
A few lamps added that Warntafen are illuminated
color selectable
log free
Changelog:
Version 1.2.1
Ein Teil hatte sich nicht mit gefärbt. Fehler wurde behoben. Es wurden noch ein paar seitliche gelbe Leuchten hinzugefügt.
Version 1.2
Es wurde eine mechanische Verdrehsperre für das Vorderteil des Goldhofer eingebaut. Diese wird mit beiden Maustasten nach vorne geschoben und so das Vorderteil am Drehen gehindert.
Credits:
gnescher